Ingame Name : Ajot
Class : Main: Dominator, Subclasses: 1.Cardinal, 2. Arcana Lord 3. Mage or Titan for RBs.
Level : -
How long have you been playing L2 : since C4
Do you have a working microphone : Yes
prior Clans : CL of Deliverance and MostWanted.
prior Servers : L2Supreme, L2Skyee, L2Osiris, L2Athebaldt rest I dont remember, many mid/high rates.
your Language : Polish / English
your Country : Poland
Timezone : GMT + 1
your Age : 24
your online times : ~ 4h
How active you are : ~4h per day
Are you able to be online for Epics/Sieges : Yes, but sometimes i can't cus of RL.
What you like in our Clan : I dont know, yet.
What do u expect of our Clan : Professional organization, riding epic RBs, domination at olympiads and mass pvps, polite community.
Have you read and understand the Clan Rules : Yes.
How would you define the word - loyality? : Staying togheter regardless of situations.
How can we contact you out of the game : Msn / E-mail.
Describe yourself with some words : Student of architecture.
What else you want to tell us : I like good music, films and I love my woman.

kelvin




Posts

: 61


Join date

: 2010-02-13


Age

: 28


Location

: Romania/Corabia



L2Supreme - what clan nick ?

Loos




Posts

: 40


Join date

: 2010-02-14


Age

: 33


Location

: Poland



Hey Loos, we had alliance with KareMorhen
, Im Joke retaired CL of Deliverance
huh n1
i remmember u ;
ofc +++ * 100

Loos




Posts

: 40


Join date

: 2010-02-14


Age

: 33


Location

: Poland



taken for trial due to Loos reffer.

create acc, write blog, get on vent.
_________________
Once a StripClubber...
                ...Always a StripClubber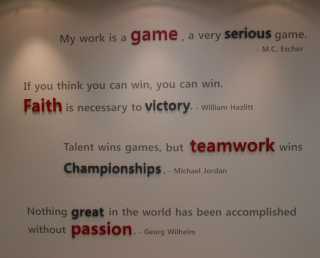 Cool, I hope we will have nice fun !
Good to see Ya Loos
Arkan is my friend.
Ok I will do it now.

OneTwo




Posts

: 357


Join date

: 2010-02-14


Age

: 33


Location

: pRoland



---
Permissions in this forum:
You
cannot
reply to topics in this forum