Ingame Name : Pimp
Class : Overlord
Level : Does it really matters? its a 50x server that just started, lol.
How long have you been playing L2 : 4 years
Do you have a working microphone : Yes but no.
prior Clans : freelance player ftw.
prior Servers : Reborn, Phoenix, aQua, Eva, Dubai, Graveland, Feagurth, Divinity, Infinite, Infinity, Survival (old), buncha others high rate 1-day servers
your Language : Spanish/English/French/Some portuguese
your Country : Venezuela
Timezone : -4:30 UTC
your Age : 16
your online times : Who would even count the time he's online? i just log on a lot
How active you are : A lot
Are you able to be online for Epics/Sieges : Yeah, unless its Monday/Wednesday on afternoon (French classes) or if something unexpected happens.
What you like in our Clan : Nothing,i don't even know it, im applying to know whats it about (D'oh)
What do u expect of our Clan : PvP and raid support always.
Have you read and understand the Clan Rules : Yeah
How would you define the word - loyality? : fucking heal me in PvP dude, that's not me! that's the enemy! WHAT THE FUCK ARE YOU DOING MAN?!?!
How can we contact you out of the game :
dxjam@hotmail.com
Describe yourself with some words : I'm fucking awesome also Sabor Latino.
What else you want to tell us : Do you have milk and cookies?
Oh yeah, if you ask "Why if 'Freelance player FTW' you are looking for clan" because im tired of being freelance, some teamwork would spice up my game experience ;D
Was in party with that dude for some time and I can say +1 from me, we can try that guy out.

Anezou




Posts

: 174


Join date

: 2010-02-13


Location

: Poland




paguba




Posts

: 176


Join date

: 2010-02-13


Age

: 31


Location

: Romania




kelvin




Posts

: 61


Join date

: 2010-02-13


Age

: 28


Location

: Romania/Corabia



taken for trial,

account activated,

write blog,

get on vent.
_________________
Once a StripClubber...
                ...Always a StripClubber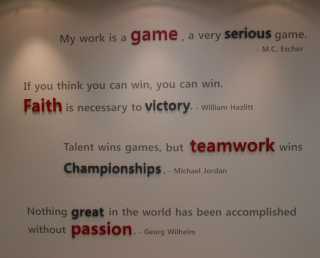 Similar topics
---
Permissions in this forum:
You
cannot
reply to topics in this forum