Ingame Name : Mach0
Class : Sps , soon archer retail
Level : 78
How long have you been playing L2
: since 2005
Do you have a working microphone : yes
prior Clans : SS2, NewMDK
prior
Servers : Dn 15x
your Language : Portuguese
your Country : Portugal
Timezone : gmt+0
your Age
: 23
your online times : weekdays 7pm to 12pm
How active you are : 3/4 hours week days, more at weekends
Are you able to be
online for Epics/Sieges : yes
What you like in our Clan : Seems to have a good organization and ain't a bunch of random kiddos who wanna be pro's.
What do u
expect of our Clan : To be the best ofc
Have you read and understand the Clan Rules : yes
How
would you define the word - loyality? : Loyality in l2 is just about help and respect the others clan members.Participating in the clan activities, not betraying clan members, once a strip clubber always a strip clubber

How can we contact you out
of the game : msn , ventrilo, clan forum etc...
Describe yourself with some words : I'm sociable , funny , not shy and i like to play i team. And i'm very very vey beatifull
What else you
want to tell us : I just have to say that i am a well experienced player in l2 world , i was pt leader in major clans in mass pvp's ,raids, siege's. I know everything about pvp . Just give me a shot to prove it and u will see . btw , check my last movie ->
+1 for macho, I've played with him for almost 2 years, and I know that he would be one of the best pvp players in our clan, as well as he's not shy to talk on vent, and he's really good at organising stuff, believe me.
Here's his last movie:
megaupload.com HBXL4D2H

lagoonpl




Posts

: 353


Join date

: 2010-03-07


Age

: 28


Location

: Poland




Rharek




Posts

: 254


Join date

: 2010-07-07


Age

: 26


Location

: Varna,Bulgaria




Ajot




Posts

: 117


Join date

: 2010-07-05



i do trust in lagoon, if he's sayin ur, fine then u can be mine
(bad ryhme i do know it -.-)
_________________
Once a StripClubber...
                ...Always a StripClubber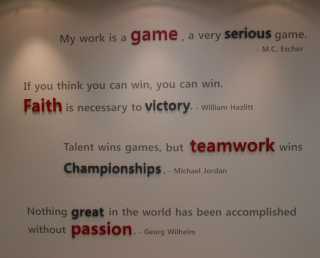 ---
Permissions in this forum:
You
cannot
reply to topics in this forum