Ingame Name : Spinn
Class : Bishop
Level : 80
How long have you been playing L2 : Lots of years. I suppose since early C4.
Do you have a working microphone : Indeed, I have.
prior Clans : Crips, didn't like them too much. People didnt really help me out and they were much too cocky on forums and generally imho.
prior Servers : L2 Dex, one year on official Bartz, old survival, l2 refused
your Language : German, Polish, English
your Country : Germany, Hannover
Timezone : GMT+2
your Age : 17
your online times : Actually quite spread over the day. Mostly afternoons and evenings from like 13:00 - 2:00
How active you are : As I'm currently on vacation I'd say 8+ hours daily.
Are you able to be online for Epics/Sieges : Of course. Except if there is some understandable reason not to attend like due to healthy reasons or something which forces me to be absent during that time.
What you like in our Clan : Well, I like your recruitation topic
The rules seem to fit, you DO seem to be organized and quite active juding IG activities.
What do u expect of our Clan : Basically fun and a good time playing with members.
Have you read and understand the Clan Rules : Yes I have and I have understood them.
How would you define the word - loyality? : Loyality - Stick to the Clan no matter what. Show respect and stand behind it, always.
How can we contact you out of the game : Well, I'll get MSN soon so I'd post the contact info later. I'm very active on forums though.
Describe yourself with some words : Uhm.. I'm active, friendly, got some humor and I guess I'm a nice person to have in a clan
Since I'm really loyal and stand behind my clan like no other.
What else you want to tell us : I just hope you got a somewhat brief impression of me and approve me
I've done my job, now comes yours xD
+ 1, only issue is that Crips clan, but i think U re good for trial period.

Ajot




Posts

: 117


Join date

: 2010-07-05



Well you sounds to be a cool guy and skilled player,so you will get my +1,good luck.

Rharek




Posts

: 254


Join date

: 2010-07-07


Age

: 26


Location

: Varna,Bulgaria



sounds ok for me but ur timezone is GMT +1 not +2
+1

N1TRO




Posts

: 27


Join date

: 2010-07-12


Age

: 31


Location

: Germany



worth a trial, pm me ingame today
_________________
Once a StripClubber...
                ...Always a StripClubber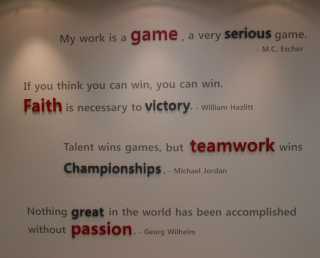 We're looking for people like you, so it's good you got in clan.

Anezou




Posts

: 174


Join date

: 2010-02-13


Location

: Poland



Similar topics
---
Permissions in this forum:
You
cannot
reply to topics in this forum