Ingame Name :
Knucky
Class :
SH main / Bishop sub

Level :
80 / need farming

How long have you been playing L2 :
till C5 can't remember exact date =/

Do you have a working microphone :
I do.

prior Clans :
In L2-Survival i was in DeathRow. It was good at first but lately there were only 3-4 active ppl so i leave it.

prior Servers :
Most time i played is l2gve which is first faction server. Players divide into two factions and pvp for 24/7. (
www.l2gve.net)
your Language :
English, Turkish and a bit German.
your Country :
Turkey


Timezone :
GMT+2 (GMT+3 for summer time)
your Age :
20

your online times :
may be whole day or 2-3 hours. Depending on my situation.
How active you are :
I will do my best to join every clan action.
Are you able to be online for Epics/Sieges :
I think i do.
What you like in our Clan :
Firstly you seemed organized and pretty active to me. There are so many BR clans out there, it's hard to find a decent and organized one. Hmm, i will explain other things on next question.
What do u expect of our Clan :
First of all this is a game. I would like to have fun times which can make me smile when i remember later.
Another important thing to me is being organized as i told above. That makes the clan a real clan. Respect and maturity is another issue. I think i don't need to explain these
. And 8th rule of your clan fits me: Don't do something that you don't like when it is done to you. So, to sum it up: i would like have funny gaming experience with my experienced and organized clan mates.
Have you read and understand the Clan Rules :
Yes, i do.
How would you define the word - loyalty? :
It's something that you get when you born and it's needed to have people live together in peace. I think i got the feeling!
How can we contact you out of the game :
msn, e-mail.
Describe yourself with some words :
I'm fall in love man. That's all i do. 1
i liked your apply, dont need to wait for others opinions. gimmie a PM ingame.
_________________
Once a StripClubber...
                ...Always a StripClubber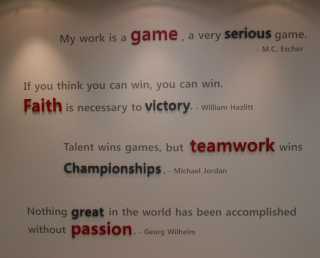 Similar topics
---
Permissions in this forum:
You
cannot
reply to topics in this forum