Ingame Name :
LiXXiT
Class :
Duelist
Level :
76
How long have you been playing L2 :
Going on 4 years, started on retail for about a year, then moved to private server.
Do you have a working microphone :
Not at the moment, but can invest in one within the next couple days.
prior Clans :
None, on L2Survival.
prior Servers :
L2Blackbird.L2Dreams,L2Noble,L2Scion,L2Extreme,TnS,L2Divinity, other ones, can't remember.
your Language :
English, only.
your Country :
USA - (South Carolina)
Timezone :
Eastern Standard. (GMT -05:00)
your Age :
20
your online times :
(EST) 12pm -12am (Varies)
How active you are :
5-7+ hours/day
Are you able to play lowrate and highrate servers :
Sure, Survival 50x is perfect rate for me, but I can play any rate , no problem..
Are you able to be online for Epics/Sieges :
Always up for that, my favorite part of L2
What you like in our Clan :
Don't really know anything about StripClub, but it attracted me with its activity and organization, if I choose to join a clan It must have organization, and I see StripClub is very organized and very suitable for me.
What do u expect of our Clan :
I don't expect anything.. items/powerlvling wise, I'm not a br beggar 
I just expect to have backup from wars when needed in the most extensive cases, not like 1v1(I can handle that 
) Other than that, I expect to be respected as a member, and of course I will give respect, I'm not a 12 year old kid here.
Have you read and understand the Clan Rules :
Yes and I agree with all of them, except
"13. Clan Leaders do have the right to access your account at any time."
I won't be giving my game account to any one, just no, sorry .
How would you define the word - loyality? :
Always having your back, always being respectful, as well as truthful. Sticking by when worse comes to worse.
How can we contact you out of the game :
MSN:
big_dan_2007@hotmail.com
Describe yourself with some words :
Well like I said I live In USA - South Carolina, I work in the
construction Industry, making a livable income lol. I have a baby boy going on 9 months old, and I'm getting married to a wonderful woman
next December. There's not much more to say about me, my like if boring 
What else you want to tell us :
Hope I qualify 
+1 if you make some good subclass.

Anezou




Posts

: 174


Join date

: 2010-02-13


Location

: Poland



Anezou wrote:+1 if you make some good subclass.
ya, +

OneTwo




Posts

: 357


Join date

: 2010-02-14


Age

: 33


Location

: pRoland



Plan to make Sagi,Titan,Pally
I also like to play domi, so I'll be making that a bit later,as well as cardi/wl/es subs
only been here a couple days 
  78 now on main
donated for sub quest, so I can work on subs asap, prob just do the quest for noblese.
-LiXXiT

Sexyb1tch




Posts

: 32


Join date

: 2010-07-12




Knucky




Posts

: 24


Join date

: 2010-07-24


Location

: Turkey



_________________
Once a StripClubber...
                ...Always a StripClubber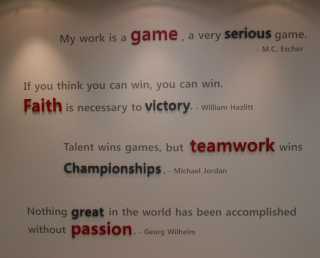 Similar topics
---
Permissions in this forum:
You
cannot
reply to topics in this forum