Ingame Name : Someday
Class :Bladedancer|Bishop|Archer
Level :-
Noblesse:-
How long have you been playing L2 : 2 years
Do you have a working microphone : Yes
prior Clans :
prior Servers :
your Language : Portuguese
your Country : Portugal
Timezone : (UCT)
your Age : 22 yo
your online times : after midnight (work)
How active you are : Like i say in other question, when i'm here, i'm here
Are you able to play lowrate and highrate servers? : Yes
Are you able to follow, no matter what? : Yes
Are you able to be online for Epics/Sieges : Yes
What you like in our Clan : The experience, and loyality
What do u expect of our Clan : remain the same
Have you read and understand the Clan Rules : Yes, and agree
How would you define the word - loyality? : never betray the clan, accept leader's decisions but most of all, respect all people, in and outside the clan
How can we contact you out of the game : Skype, Msn
Describe yourself with some words : i'm only a 22yo kid who like to play l2 and try to come in a great clan
What else you want to tell us : "let's kick some ass" xD
+1 from me btw he is my real life friend and work collegue so we will be here toghether! we have been playing at high rates just for fun when we can bu we will be much more active at renewal!!

MrSmith




Posts

: 54


Join date

: 2010-07-11



fine with me +1 but we dont need bd i guess... or we do need.. w/e

OneTwo




Posts

: 357


Join date

: 2010-02-14


Age

: 34


Location

: pRoland



good friends are always welcome.
_________________
Once a StripClubber...
                ...Always a StripClubber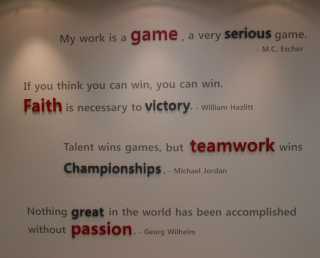 ---
Permissions in this forum:
You
cannot
reply to topics in this forum