Ingame Name : SkL
Class : Moonlight Sentinel
Level : 79
Noblesse: Not yet
How long have you been playing L2 : 5 years i guess
Do you have a working microphone : Yes
prior Clans : I was playing with 1 friend for a long time, no clans. But before that i spend some time in HSA (l2rebound) and another little time in DeathRow. (Im not counting low rates servers, only mid-rates)
prior Servers : L2 Elwyn (x1) - L2 Lindvior (x5) - L2 Nova - L2 Rebound - Phoenix Official Server.
your Language : Spanish
your Country : Uruguay
Timezone : GMT -3
your Age : 19
your online times : 4-5 hours per day
How active you are : Very active.
Are you able to play lowrate and highrate servers? : Yes
Are you able to follow, no matter what? : Yes, thats what im looking for.
Are you able to be online for Epics/Sieges : Ofc.
What you like in our Clan : That is a clan focused on team-play style.
What do u expect of our Clan : Play all together, a lot on team-play, that all members join always Ventrile while they are ingame.
Have you read and understand the Clan Rules : Yes
How would you define the word - loyality? : Is giving someone or something (the clan) your trust so they can trust in you.
How can we contact you out of the game : MSN (leotaglia1@hotmail.com) - Facebook (Leandro Tagliaferro) - But im always on ventrilo, even im not logged in.
Describe yourself with some words : Im a really cool guy, always thinking in the others and trying to do anything to help them.
What else you want to tell us : Nothing, that im not the kind of person that is always changing from clan to clan, im looking for the perfect clan for me, since my last clan (HSA) stop playing. I think SC is the right one.

Thank you.

+1 from me, decent application, good class and I liked it overall. Let's see what the others say.

Anezou




Posts

: 174


Join date

: 2010-02-13


Location

: Poland



contact me when you read this (IG: PwNzy)
_________________
Once a StripClubber...
                ...Always a StripClubber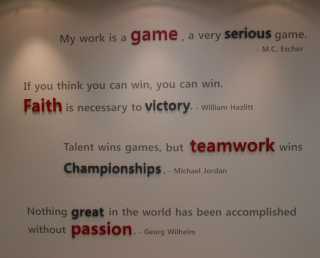 Similar topics
---
Permissions in this forum:
You
cannot
reply to topics in this forum