Ingame Name : DuffyDuck
Class : Ghost Hunter
Level : 78+
Noblesse: Not yet, but rushin to get it.
How long have you been playing L2 : Since Chronicle 1.
Do you have a working microphone : Yes, I do.
Prior Clans : Was playing around with lithuanian clan @ RPG Club.
Prior Servers : RPG Club and other lithuanian PvP servers.
Your Language : Lithuanian, English.
Your Country : Lithuania.
Timezone : GMT +2.
Your Age : 18.
Your online times : Minimum 5 hours daily and like 8-10 @ weekends.
How active you are : Pretty the same question as one above. I am active if that's what you want to know.
Are you able to play lowrate and highrate servers? : Ofcourse I am.
Are you able to follow, no matter what? : Hell yeah.
Are you able to be online for Epics/Sieges : How can I miss that fun..
What you like in our Clan : It's organization and how it is being lead.
What do u expect of our Clan : Fun time, mass pvps and all kind of raiding and so on.
Have you read and understand the Clan Rules : Yes!
How would you define the word - loyality? : Lemme check wikipedia, lol. Jokin. Loyality is that kind of thing,
when you give up yourself to clan and it's members, when you respect them,
when you're equal with them, when you're doing everything what is best and what is needed.
How can we contact you out of the game : You can msn me or skype.
Describe yourself with some words : I am active, loyal and I have good experience in that L2 world.
What else you want to tell us : All hail S-Club!!

dement




Posts

: 135


Join date

: 2011-01-04



This guy is from my cp, also he is expierenced player and well know gamer.. +1

agony




Posts

: 273


Join date

: 2011-04-09


Age

: 28


Location

: Lithuania



_________________
Once a StripClubber...
                ...Always a StripClubber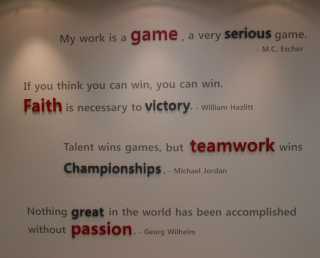 ---
Permissions in this forum:
You
cannot
reply to topics in this forum