Ingame Name : Sharp
Class : SpS currently, but i can reroll to archer, or anything else u guys need
Level : 81
Noblesse: 81
How long have you been playing L2 : Started on Dexternet c4, and i've been playing since then ...
Do you have a working microphone : no, but i can get one
prior Clans : Flame ( for a very long period ) , SoD when they played together with Flame clan, Scorned on this server because flame members joined them, but they were inactive so i left them to
prior Servers : Dexternet, RPG 1000x, Bfdr, Lineage2media + many others
your Language : Romanian - English
your Country : Romania
Timezone : GMT+2
your Age : 21
your online times : Variable ... but i can be online at all the sieges epics and so on
How active you are : Unless i have some major thing to do for college i am preety active
Are you able to play lowrate and highrate servers? : I am able to play both, midrate to
Are you able to follow, no matter what? : Not that great of a question .... but yea i can listen to the leaders
Are you able to be online for Epics/Sieges : As i said before, yes
What you like in our Clan : I like playing in organized parties, and i see you guys do that. I going to RB's , not for the drops but for the pvp. Basically i am looking for a clan that plays together.
What do u expect of our Clan : ORGANIZED parties for PvP
Have you read and understand the Clan Rules : Yup
How would you define the word - loyality? : I stuck with flame clan for about 2 years until there were only 4-5 of us left ...., thats how i would define it
How can we contact you out of the game : YahooMessanger, MSN, via pidgeon
Describe yourself with some words : Not reallly good at doing that, so i chose not to do it only if 100% necesarry
What else you want to tell us : i've played with u guys while you were in ally with scorned, so i guess some of your members can vouch for me
Noblesse: NO .... i cant see the edit button, and i am kinda sleepy

Dhers




Posts

: 8


Join date

: 2011-04-10


Age

: 30



_________________
Once a StripClubber...
                ...Always a StripClubber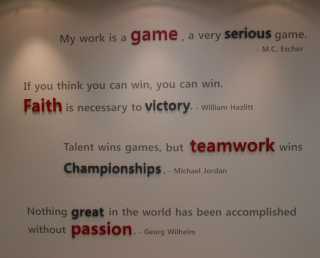 When can i find a leader on ?

paguba




Posts

: 176


Join date

: 2010-02-13


Age

: 31


Location

: Romania



guys, sorry, ill rejoin my old pals from sod and flame ... seems like scorned members left and we are the only one remaining
... and i cant leave them
good luck with them then.
take care

Rharek




Posts

: 254


Join date

: 2010-07-07


Age

: 27


Location

: Varna,Bulgaria



Similar topics
---
Permissions in this forum:
You
cannot
reply to topics in this forum