1. Ingame Name and Nickname : Haven't chosen one yet. probably a girls name
2. Class : Cardinal wannabe
3. Level : 0
4. Do you have a working microphone : Yes, I do
5. your prior Clans : HellSpawn, Vengeance
6. your prior Servers : L2Max
7. your Language : Dutch, English, French, and 2 words of swedish
8. your Country : Belgium
9. your Timezone : gmt +1
10. your Age : 27
11. your online times : 4+ hours on work days, all day at weekends
12. Are you able to take time for Epics/Sieges : I take family and personal matters first. Games come second to that. So unless I have a dying uncle or a D&D game planned, You can count me in.
13. What you like in our Clan : So for the only clan that wants to go somewhere, and isn't brainlessly recruiting for anything that moves.
14. What do u expect of our Clan : A thriving community of it's own. A group of players that help and asisst eachother in reaching goals, be it farming mats or pvp. An active clan that travels from talking village all the way to belleth's tower.
15. Have you read and understand the Clan Rules : I have not red them yet, but I will now that I know there are some
16. How would you define the word - assisting? : Depends on the situation. Richtclicking a partymember to assist him in taking down enemy targets. Or aiding a fellow clanmember with a quest he/she has trouble with.
17. How would you define the word - loyality? : As said so on l2citadal forums, All for one and one for all.
18. How can we contact you out of the game : Skype, Gmail, Craigslist and eroticdates.com/user=wannabecardinal
Yes, the last 2 were a joke.
19. Describe yourself with some words : I'm a nice guy who has been playing l2 since c4. I know almost everything there is to know up till Interlude, and had a fair share of contacts within the retail community. Hellbound is slightly new for me. Every hellboundserver i have played on didn't had a working hellbound...
20. What else you want to tell us : I've never been to a stripclub :/ Is that a negative point for me?
You may talk to me at skype for further information. Although I have to say that there are no free bishop spots atm so you might choose for another class.
_________________
Once a StripClubber...
                ...Always a StripClubber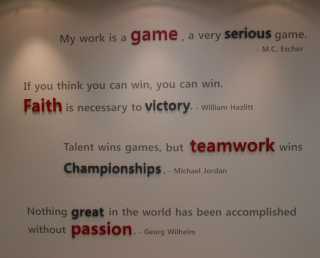 I'd like to add a small detail:

I used to fraps pvp's. Here is a video I made of our clan doing a double siege:
Yes, I'm the dwarf.


Cool fraps, it is always nice to watch some fraps from old servers after some time for funny memories
App looks cool tho.

Vibe




Posts

: 21


Join date

: 2015-01-05


Age

: 32


Location

: Norway



+1 for cardi.. healers are never redundant .. also glory said he wont be active so much from the start .

ExNoes




Posts

: 23


Join date

: 2014-09-16


Age

: 29


Location

: Bulgaria



_________________
The more you sweat in peacetime, the less you bleed during war.

agony




Posts

: 273


Join date

: 2011-04-09


Age

: 28


Location

: Lithuania



Similar topics
---
Permissions in this forum:
You
cannot
reply to topics in this forum