1. Ingame name: Lanfear
2. Class: Sps/EE
3. Level: 56/55
4. Working mic: Yes
5. Prior clans: Atoz
6. Prior server: I can't remember, last I played was a year ago.
7. Language: English
8. Country: Romania
9. Timezone: GMT+2
10. Age: 21
11. Online times: Pretty much anytime, except maybe mornings until 12:00, depends on whether I have to go to work or not.
12. Time for Epics/Sieges: Yes
13. What do I like in your clan: Never heard of you, so I can't really like/dislike you guys.
14. What do I expect of your clan: Active leadership and a good managerial system. And by that I mean that I want to have a role to play, to fit in somewhere, to feel like I'm part of the clan and not just another lonely farming player whose only purpose is to fill the empty spots in your clan.
15. Reading and understanding the clan rules: Aye aye, captain!
16. My definition of the word "assisting" : In Lineage 2, for me, assisting someone means helping them out with whatever you can/you can afford so that they fully/partially achieve their goal. It is a totally voluntary act, therefore failure/refusal to assist should not be held against the clan members. It is also a two way street: You help me scratch my back, I help you scratch yours.
17. My definition of the word loyalty: Remaining faithful to your clan, even when the times are rough. I understand there are people who immediately run away after they get geared up by the clan. That's pretty messed up. Don't worry about my loyalty, I made some of the best friends I have today by playing Lineage 2 and betraying someone's trust over a virtual game is not something I would do.
18. Ways to contact me out of the game: I got a skype id, an e-mail address, a phone number and I'm also playing Dota 2, or at least used to, until I got hacked, so you can also hit me up on steam.
19. Describe myself in a few words: Not a very good english speaker. And by that I mean my accent sounds weird so maybe I won't be exactly the talking type, although when needed, I will communicate. Ain't much else to say about me, I don't really have a social life. I'm a student, I get pretty good grades, I like playing Dota, drinking beer every now and then and, of course, playing Lineage 20. What else I would like to tell you: I have 3 more exams over the next 2-3 weeks so there may be a few days when my online time will not be as high as usual. I'm usually active for like 10-13 hours/day, give or take, depending on the day I'm having. I'm mostly looking for some "friends", someone to actively play the game with, low rate servers are hard to play when you are all by yourself. Right now I am stuck at lvl 56, farming vos in C grades with no emp, my kookaburra is not 55 yet.(imagine the pain so far). I can' farm well anymore because the lack of emp, adequate equipment for my level and because I have to level up the recharger too and the reason for that is because I couldn't find any party/cp to level up easier so I had to rely on myself, again.The reason why I'm leaving the current clan is because of the lack of guidance/support towards players like me. In a clan with maybe 40-50 memebers online at once, everyone is playing for themselves which brings the question, why the hell was I invited or being kept in the clan anyway? It is true, I do lack good amounts of knowledge about the game, so a little counseling/guidance/mentoring every once in a while would be very well received. If you need me, then I can either play on my sps, or my ee, depends on which type of class you need most.
Decent application, so you got +1 from me.


_________________
The more you sweat in peacetime, the less you bleed during war.

agony




Posts

: 273


Join date

: 2011-04-09


Age

: 28


Location

: Lithuania



Are you awere that we are not HARDCORE players, we have real live`s etc etc?
I am glad that you are honest about letting us know reasons behind leaving Atos, however I am afraid that you could feel like going from one extreme to another one.
I wouldnt like you to be not happy with your choice and spread drama later on

Lemartez




Posts

: 21


Join date

: 2015-01-17



It's ok, I'm not a hardcore player either, but that doesn't mean I don't want to enjoy the game.
I'm hardcore, in my heart
_________________
The more you sweat in peacetime, the less you bleed during war.

agony




Posts

: 273


Join date

: 2011-04-09


Age

: 28


Location

: Lithuania



_________________
Once a StripClubber...
                ...Always a StripClubber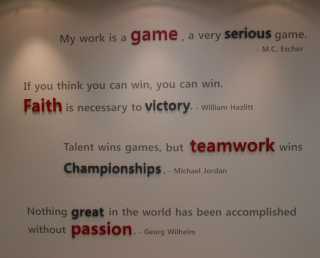 well ive tried to reach you ingame but never found you online so please pm PwNzy whenever ure iG.
_________________
Once a StripClubber...
                ...Always a StripClubber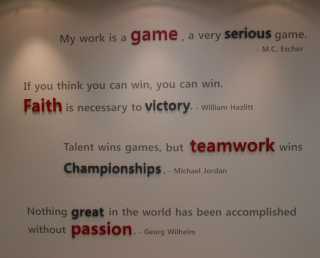 Similar topics
---
Permissions in this forum:
You
cannot
reply to topics in this forum