1. Ingame Name and Nickname :
N, keeping it short this time!
2. Class :
Abyss Walker
3. Level :
47
4. Do you have a working microphone :
Yep, I do.
5. your prior Clans :
euhm, though one. Cataclysm @Nanaki.
On Citadel, my prophet was in Biohazard. But I wasn't happy with how they rolled (most of them had a buffbot, that they used for xp). So I left, and started my AW.
6. your prior Servers :
Supreme/Azure, and some before, can't remember them all.
7. your Language :
Dutch / English
8. your Country :
Belgium
9. your Timezone :
GMT+1
10. your Age :
25
11. your online times :
Depends on my working hours. But usually online from 14.00 - 20.00 (sometimes longer, or less)
12. Are you able to take time for Epics/Sieges :
Epics might be difficult since the 4h random spawn, Sieges are a yes.
13. What you like in our Clan :
The no CP thingy. Hard time as a random. Also the no hardcore type of clan. I like!
14. What do u expect of our Clan :
Having a blast while leveling. Enjoying the game with new friends, and learning new stuff from them.
Also, a CW would be nice from time to time.
15. Have you read and understand the Clan Rules :
Yep I have read them. Does the mIRC-rule still counts?
16. How would you define the word - assisting? :
Rightclicking on the MA's name, and pew pew!
Or, helping clannies/allies with whatever they need. Need AA, mats, help with pvp/pk. Be there for the clan, and the clan will be there for you.
17. How would you define the word - loyality? :
Stick together, die as one, or be victorious as one!
Never leave when things get sour. No backstabbing, namecalling etc, when something goes wrong. Learn from it, so it won't happen again.
18. How can we contact you out of the game :
Citadel forum / E-mail / Skype is I find my login.
19. Describe yourself with some words :
Casual player, shy in the beginning, but that passes.
Helpfull, friendly.
Eager to learn new stuff (Like how to pwn with AW :p)
20. What else you want to tell us :
I also have a lvl 49 Prophet, as buffbot. With a lv44 wolf!
If you guys don't have a spot left, I'll wait, you can always contact me IG if you need a DD
I also, if needed can create a spoiler alt, and keep it at a certain lvl for spoiler specific mats.
+1 From me. And about Skype - i had to create a new one ... for the 10th time

Lemartez




Posts

: 21


Join date

: 2015-01-17



mIRC ain't used no more, no worries. I'm a bit afraid of ur online times since most of us r working till 5pm and be online after that until late evening
_________________
Once a StripClubber...
                ...Always a StripClubber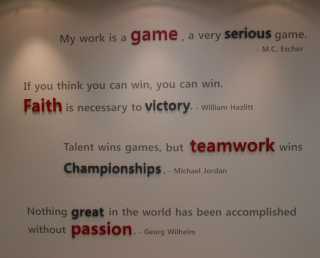 Those are my current online times. I'm currently searching for a new job (Quited in January), with a better workschedule, like 9 to 5. So my online hours will change.
And I can sleep in the afternoon, and play in the evening.
okay so pm me ingame @pwnzy
_________________
Once a StripClubber...
                ...Always a StripClubber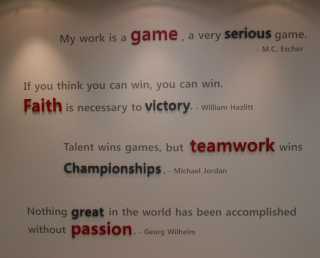 Oki! I'll try to PM you when I'm ig
Similar topics
---
Permissions in this forum:
You
cannot
reply to topics in this forum