1. Ingame Name and Nickname : my ign is RaidFighter and my mates ign is Undying
2. Class :Destroyer + TH + WC box
3. Level : ~53
4. Do you have a working microphone : its more no than yes. we dont actually speak english but i can type pretty quick
5. your prior Clans : last one was GetEverything on rpg-club x5
6. your prior Servers : started on lineage.ru back in c1,cant even remember what year it was.then moved to Franz eu (c4-il) then Athebaldt RU official till GoD.
7. your Language :Russian,English.
8. your Country :Russia
9. your Timezone :gmt+4
10. your Age :28
11. your online times : 5hrs a day minimum
12. Are you able to take time for Epics/Sieges : sure
13. What you like in our Clan : don't know yet,some of your clan members told me to google you while i was searching for clan in giran so.
14. What do u expect of our Clan : Nice people to play with.
15. Have you read and understand the Clan Rules : yes and yes
16. How would you define the word - assisting? : Listening to what people are saying and do what they are saying,helping others and such.
17. How would you define the word - loyality? : that would be hard with my language knowledge but hey,if its about reactions when people insult others or do random things that can make people sad in real life then i take it pretty easy.its just a game yo
18. How can we contact you out of the game : skype quartzhd,or message me on twitch.tv/quartzhd
19. Describe yourself with some words : i played too much of l2 so from now on im planning more casual play than hardcore,so i made a character that fits me in this role.
20. What else you want to tell us :
First of all i played l2citadel since start under Tempest tag.We started exping in loa the time people were doing 2nd class.20 hrs a day everyday marathon with 4 or more boxes and pvp against  top parties on the server was a bit exhausting,so i decided to quit and stop playing l2 but then my mate asked me to play with him so thats how i ended up playing Destro 5 hrs a day.
We just looking for a clan where we can find some friends to exp with,do raids and sometimes pvp maybe
We do not use the chat as communication system, so think about it as your English doesn't seem to be that bad.
_________________
Once a StripClubber...
                ...Always a StripClubber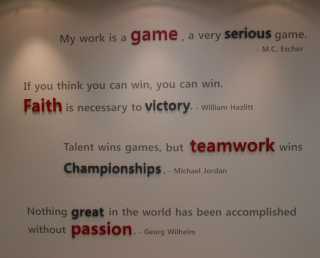 It is important to listen some commands on vent, so u dont need to speak like all the time, so it is nothing complicated

Vibe




Posts

: 21


Join date

: 2015-01-05


Age

: 32


Location

: Norway



it could be easier for me to just sit in my own ts with my mate that doesnt speak english at all so i could just listen to one ts and translate things to my mate
shouldnt be that hard for me
This is kind a rule to sit in our teamspeak, and its kind of an oportunity for your friend to learn some elementary english.
_________________
The more you sweat in peacetime, the less you bleed during war.

agony




Posts

: 273


Join date

: 2011-04-09


Age

: 28


Location

: Lithuania



Most important - you can improve your english with us

Lemartez




Posts

: 21


Join date

: 2015-01-17



Similar topics
---
Permissions in this forum:
You
cannot
reply to topics in this forum