1. Ingame Name and Nickname: Propkius
2. Class: Prophet
3. Level: 53
4. Do you have a working microphone: Yup
5. your prior Clans: UniQue, Warsouls, Apocalypse
6. your prior Servers: Beyond, BetterWorld, Avalon, L2 Dex, L2 Nostalgija, L2Max, L2 Evoke, L2 Mid (these were the servers on the top of my mind)
7. your Language: Lithuanian, English, German
8. your Country: Lithuania
9. your Timezone: GMT +2
10. your Age: 22
11. your online times: 17-22h
12. Are you able to take time for Epics/Sieges: Yes
13. What you like in our Clan: What's not to like in the strip club?
14. What do u expect of our Clan: I expect that someone will talk with me, its getting lonely playing alone
15. Have you read and understand the Clan Rules: Yeah, I did, but I would doubt the number #13 which says: "Clan Leaders do have the right to access your account at any time." this requires mutual trust and understanding which comes with time
16. How would you define the word - assisting?: Well mostly used in L2 is assisting form where all members attack the same target chosen by MA. Ofc I can understand assisting is mucho more, for example assisting clan mate in his 3rd class quest and so on..
17. How would you define the word - loyality?: I would say that loyalty is ones strong devotion to the clan, I can't really express it in words, but I understand it like being in army, if all hell breaks loose and you start running like a little b*tch while your mates stay in the front lines - there's no loyalty in you
18. How can we contact you out of the game: Well my cell always hooked to my e-mail, so that would be most effective and completely free of charge
19. Describe yourself with some words: Always prepared and ready, some still call me 'Encyclopedia' I guess I like being know at all. I'm somewhat analytical and by that somewhat of a tactician
20. What else you want to tell us: I already told you more than I'd like to make public

Glory




Posts

: 33


Join date

: 2013-07-23



+1. Used to play with him in Apoc. Decent player.

Lenart




Posts

: 7


Join date

: 2015-01-01



plius vienas
_________________
The more you sweat in peacetime, the less you bleed during war.

agony




Posts

: 273


Join date

: 2011-04-09


Age

: 28


Location

: Lithuania



So I have +3 in total am I safe enchanted here or what?
_________________
Once a StripClubber...
                ...Always a StripClubber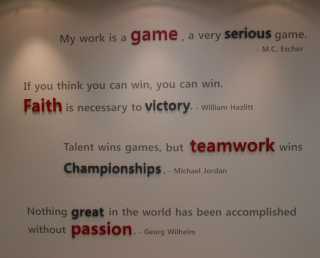 ---
Permissions in this forum:
You
cannot
reply to topics in this forum