Hey there. Newbie on the server, but not to the game. Saw your post in the server's "clan recruitment hall" and decided I'd apply.
Ingame Name : Skates
Class : Overlord.
Level : 50-something, I only played for like 2-3 hours. I'm actually in-game right now, gonna go level some more
How long have you been playing L2 : Erm.. About 4-5 years
Do you have a working microphone : yeah
prior Clans : Reborn
prior Servers : Dex, Wrath, Nemesis, Caliburn and a bunch of other servers that I can't remember.
your Language : main language? Romanian. but I can speak English
your Country : Romania
Timezone : GMT+2
your Age : turning 20 this month
your online times : oh man. well it's summer vacation for me, which means I sleep when I want and I play when I want. my times depend a lot on when I went to sleep last night. I can be on for sieges and important stuff, though
How active you are : I might be forced to get a job so that might screw things up, but otherwise.. I'd say at least 5h a day.
Are you able to be online for Epics/Sieges : Yeah
What you like in our Clan : don't really know, haven't been around that much. I guess ventrilo was a big plus when reading your clan's recruitment ad.
What do u expect of our Clan : well I hope you like PvP
Have you read and understand the Clan Rules : Honestly? no. I'm guessing it just says I have to not be an asshole, help the clan and all that. but I'll read them if it's a requirement for joining
How would you define the word - loyality? : erm.. like a golden retriever?
joke aside though, i think loyalty is all about not abandoning anything, whether it is a friend, a relative, a cause.. anything. i imagine you're asking this in order to see if I'm loyal. if that's the case, I should tell you I've been playing with my previous clan (reborn) since the 16th of april 2007 and the only reason I'm not still with them is because they've all more or less quit l2.
How can we contact you out of the game : e-mail, msn.. phone if you feel like spending money on international calls
Describe yourself with some words : I'm addicted to PvP. If you don't have wars and not planning on warring anybody, we might have a problem. I've been known to kill someone just because I don't like how they're playing their class ( i actually have a cool story here, but it's not the time) or war them for not knowing enough about l2 ( another cool story). I don't like clanhopping and don't like L2 drama. If anyone has a problem with what I did they can tell me (if they're in my clan) or they can go fuck themselves (if they're not). I hold grudges and PK oftenly.
What else you want to tell us : Well if I haven't convinced you so far, an extra sentence won't make a difference. Also, I'm bored of writing.
Very nice app. Impressive loyality :-P, I believe your experience is huge
+1 From me.

Ajot




Posts

: 117


Join date

: 2010-07-05



+1 from me to,i see u like to talk alot...we kind need some1 who likes to talk alot on vent...:)joke,we will see what others think abut u

best regards

[SC]paguba

paguba




Posts

: 176


Join date

: 2010-02-13


Age

: 31


Location

: Romania



I would've kept it short and to the point, but in my defense you have a very thorough application and it was too tempting.
And yes, I'll be talking a lot. It's been ages since I've had the chance to practice my English
+1 dude, you seem like a pretty cool guy

Greetings from Romania !

SudenUni




Posts

: 7


Join date

: 2010-07-01



Nice application, nice english, seems obvious, +1 from me.

Anezou




Posts

: 174


Join date

: 2010-02-13


Location

: Poland



Pm MrPwnz ig or paguba or Ajot and i think some others have priv to...

from me u are accepted...pwnz ur choise now:D

paguba




Posts

: 176


Join date

: 2010-02-13


Age

: 31


Location

: Romania



paguba wrote:Pm MrPwnz ig or paguba or Ajot and i think some others have priv to...

from me u are accepted...pwnz ur choise now:D
well if thats what u want then thats what i want, u know it.
_________________
Once a StripClubber...
                ...Always a StripClubber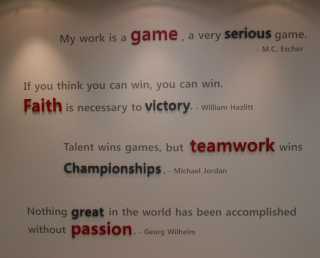 ---
Permissions in this forum:
You
cannot
reply to topics in this forum