Ingame Name :Truelies
Class :Sph
Level :80
How long have you been playing L2 :6 years
Do you have a working microphone :yes
prior Clans :SR(ShadowRevenge)
prior Servers :BnB,Eglobal,Teon Official,L2world
your Language :Greek,english
your Country :Greece
your Age :24
your online times :12:00-00:00
How active you are :8-10
Are you able to be online for Epics/Sieges :Always
What you like in our Clan : Strategy,organizm
What do u expect of our Clan : Friends and goodteamates
Have you read and understand the Clan Rules : Yes
How would you define the word - loyality? :
How can we contact you out of the game :i have email
Describe yourself with some words :i can be active i can  listen my leader i am really helpfull
What else you want to tell us :
I played with him a few times and i've to say that he is a rly cool and skilled guy. imo he deserves a trial

Lariel




Posts

: 72


Join date

: 2010-07-02


Age

: 27


Location

: Greece



Why you left ShadowRevenge,and why u didnt answer the Loyality question?

Rharek




Posts

: 254


Join date

: 2010-07-07


Age

: 26


Location

: Varna,Bulgaria



well none completed recruitment form just does mean one thing,

ur not worth it.
_________________
Once a StripClubber...
                ...Always a StripClubber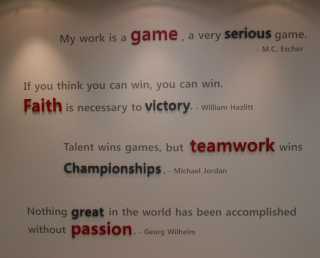 I left from SR cause they have some problem with team work and strategy... i am player that plays for Clan not Solo Carrier many members of SR plays Solo...and about loyality it means to never betray your friends..(sorry my fault i just forgot this question)
---
Permissions in this forum:
You
cannot
reply to topics in this forum