Ingame Name : Metaverse
Class : TH
Level : 56
Noblesse:
How long have you been playing L2 : since c1
Do you have a working microphone : sure
prior Clans : ive been in a lot of clans before, cant remember clearly all of them cuz i had a break of l2 for a while, but the last one that i was in its shortbus but not for too long on survival.
prior Servers : lots of them, but as i said before, cant remember all the names.. but the last one ive been through was survival.. played on azuregaming as well (old supremel2) on aerith and nanaki etc
your Language : portuguese and english
your Country : Brazil
Timezone : GMT -3
your Age : 18
your online times : afternoon and night
How active you are : my vacation are getting over now, going to be starting law on wednesday, so i probably going to be on around 4-5h per day
Are you able to play lowrate and highrate servers? : yes, but i prefer to play a low rate right now (tired of pvp servers)
Are you able to follow, no matter what? : Yeah
Are you able to be online for Epics/Sieges : yes, i definely will try to be on in all clan events
What you like in our Clan : stripclub seems to be a skilled and friendly clan, and for me, thats the perfect combiation to achievment and fun
What do u expect of our Clan : i expect to first of everything have best time with u guys being on pvp or pve, always be helping in what i can, and i expect to be helped when i need too, be playing as a team, cuz thats the way to achieve greatness and be the one
Have you read and understand the Clan Rules : yes
How would you define the word - loyality? : for me loyalty is to be trusty, no matter what be always in ur clan side and never give ur back
How can we contact you out of the game : skype, msn, or if u want i can give my number as well haha
Describe yourself with some words : iam friendly, perseverant and a fun guy
What else you want to tell us : hope to be accepted and have a lot of fun with u guys, c u all ig!

Groovy




Posts

: 9


Join date

: 2011-01-27


Age

: 69



how will you handle keeping up with our timezone?
_________________
Once a StripClubber...
                ...Always a StripClubber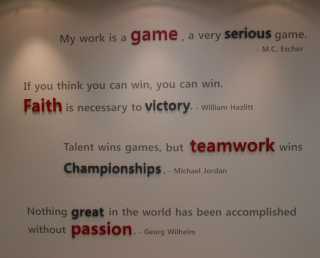 what time do u guys use to play? as i said, i will be on mostly at afternoon and at night. I use to get on since 1pm so it will be 4pm for u guys i guess, so think it shouldnt be a problem..
Deserve's a trial i guess , but pls don't act like most of the brazilian kids



Macho




Posts

: 150


Join date

: 2010-07-11


Age

: 33


Location

: Lisbon/Portugal



thanks for the opportunity but i got into a friend clan already, soz
good game for everyone
---
Permissions in this forum:
You
cannot
reply to topics in this forum