Ingame Name : tormento
Class : Abyss Walker
Level : 43 atm
Noblesse: No
How long have you been playing L2 : 3 years with breaks
Do you have a working microphone : Yes
prior Clans : ShadowKnights, NoFear, Reich.
prior Servers : L2BR, Azure(little time), Brthunder and some high-rate servers
your Language : Portuguese
your Country : Brasil
Timezone : GMT - 2
your Age : 16
your online times : At night/afternoon. around 3,4 hours per day
How active you are : Pretty much, always on MSN, Forum and mostly, playing
Are you able to play lowrate and highrate servers? : Both
Are you able to follow, no matter what? : If makes at least a little sense, sure
Are you able to be online for Epics/Sieges : Yes
What you like in our Clan : Seems a organized clan, with good people
What do u expect of our Clan : Well, good people, fun and organization
Have you read and understand the Clan Rules : Yes
How would you define the word - loyality? : Respect, do whatever is necessary
How can we contact you out of the game : Email/MSN (dinizthiagobr@gmail.com)
Describe yourself with some words : Intelligent, sarcastic.
What else you want to tell us : Well, i am a brazilian but i can speak english. My previous clan/servers problably you will not recognize, but i really want a chance.
Thanks, tormento.
contact me in msn or icq, you'll get the info in my profile.

wanna get to know you first before i can make a decision
_________________
Once a StripClubber...
                ...Always a StripClubber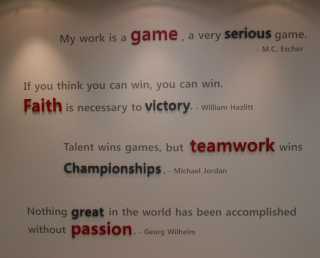 Active my forum account (named dinizthiagobr), can't see your profile without that. :]
---
Permissions in this forum:
You
cannot
reply to topics in this forum