Ingame Name : Dub
Class : Gonna be SWS
Level : Current lvl is 30
How long have you been playing L2 : almost 7 y
Do you have a working microphone : Yes
prior Clans : My ex-clans Exiles on E-Global(x4), ReJoiCe and Ophalim(these were Greek clans on L2Elixir server(x5)), AC on L2Roxy and Reloaded, Quitted 1 year for military duties, latest server was l2Divinity(x15) clan DuLoS(hero spoiler which got banned for sharring acc and other shit(i can tell you what happened if you rly want ))
prior Servers : they are all written above.
your Language : Greek
your Country : Greece
Timezone : GMT +2
your Age : 24
your online times : I can be on daily from 18:30 GMT+2.
How active you are : I can be on for around 6 hours daily and more than 10 on sundays.
Are you able to play lowrate and highrate servers : I hate highrate servers,I could play once more on mid.
Are you able to be online for Epics/Sieges : Yes
What you like in our Clan : I talked IG with Pwnzy he seems to be pretty nice guy, I played against you on L2Roxy and I always respect ppl that don't thrashtalk.
What do u expect of our Clan : Just getting invited to parties so I can support you, nothing more, nothing less.
Have you read and understand the Clan Rules : Yes I have, I've played with similar rules in the past so it wouldn't be a problem
How would you define the word - loyality? : I am disciplined, I just obey.
How can we contact you out of the game : I could give you my MSN, Skype and/or my Cell number
Describe yourself with some words : I am a calm person that loves grinding and pvping,no thrashtalking and I am tired of clans that need more than 10 min to regroup and don't obey to leader's commands.
What else you want to tell us : nm i think we're ok with all the above, as for the lvl I'll get higher, I play here for almost 10 hours. Also please consider reading BeNitO's app, I wont join any clan w/o him , have a good day.
Dub wrote:What do u expect of our Clan : Just getting invited to parties so I can support you, nothing more, nothing less..
well i gotta say this is the only thing that makes me worry with you, because we in SCG are looking for personalities a.k.a friendships and not to be based on a game itself.
_________________
Once a StripClubber...
                ...Always a StripClubber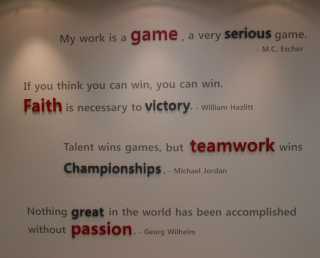 Well if this reassures you I still chat with ppl from all the clans I've played with and this happens daily based.Friendship wasn't included cause it's a fact for me,getting invited to parties isn't.I always get info from ppl to keep in touch.I also believe that we won't play here anymore, the droptable sucks and in a few words the rates are messed up.I'm already 35lvl and I have only 10 different materials in my inv and wh in really low quantities,like 2 or 3 of each.Keep in mind that on the first days of the server the rates for party bonus xp were 6x and the 2 clan's that played by that time were boosted as hell,GMs then decided to change that to 1.5x . I also heard that Catalyn will wipe his DEX server and re-open it as full Freya x7 on FEB 28th , so this is a good opportunity for all of us to take a break, get laid, get drunk or stoned until the ETA of DEX. Even this is a fact i'd like to point out that Catalyn's servers last for more than 3 y each. DEX which will get wiped is alive for almost 4-5 y(?), maybe more. I'd like to play on his new server and I'd like to see you guys there as clannies or enemies,that doesn't matter.
I really wish that you will think moving out of here.

Regards Dub.
Freya sucks

About ur application im not sure about some answers u gave but still i give a +1

Macho




Posts

: 150


Join date

: 2010-07-11


Age

: 33


Location

: Lisbon/Portugal



I'm neutral. App was meh but we need SWS. I worry about this guy's long-term commitment, espec. when he's talking about possibly moving to another server.

far




Posts

: 35


Join date

: 2011-01-31



Hi again, yeah everybody needs an active SWS , but far got the point, I won't stay anymore on L2ice but I'd like to share my MSN with you guys and if you ever decide to move on from this crappy server and need some support I'd love to help you.Dunno if I want to share it on an open forum tho, anyway here 's my skype and my MSN info just for the ppl who are interested for a future supporter and maybe a friend.
MSN:
jamakazi_mrdc@hotmail.com
Skype: elr0hil
Have fun and stay healthy!
Hope we keep in touch pwnzy,
Dub.
<< by Macho on Mon Feb 07, 2011 8:52 pm

Freya sucks

About ur application im not sure about some answers u gave >>


How can I help you?On which part of my app aren't you sure about my answers?
Dub.
---
Permissions in this forum:
You
cannot
reply to topics in this forum