Ingame Name : Corzus
Class : Soultaker
Level : 79
Noblesse: no, will be in some days
How long have you been playing L2 : almost 8 years
Do you have a working microphone : of course
prior Clans : The Critical Error, SpartanBlack, and many other clans that are not well known.
prior Servers : l2 forever, l2 nova, l2 rebound, l2 rpg club, l2 roxx, i have played over 50 server
your Language : spanish and english
your Country : Uruguay
Timezone : GMT -3
your Age : 16
your online times : morning, early afternoon and at night.
How active you are : im really active
Are you able to play lowrate and highrate servers? : sure
Are you able to follow, no matter what? : no problem
Are you able to be online for Epics/Sieges : always u need me i will be there
What you like in our Clan : is a well known clan, really organized and i think its gonna be beatiful spend time with u
What do u expect of our Clan : well, i expect first of all having fun and meet ppl, then action in L2
Have you read and understand the Clan Rules : yep
How would you define the word - loyality? : respect each other, be a good person
How can we contact you out of the game : i use ventrilo, ts3, facebook
Describe yourself with some words : funny, honest and a great guy
What else you want to tell us : i wanna join u in l2 renewal, and also keep playing future servers
wer gona get few ppl in a row from uruguay ;] worth a trial, +

OneTwo




Posts

: 357


Join date

: 2010-02-14


Age

: 34


Location

: pRoland



OneTwo wrote:wer gona get few ppl in a row from uruguay ;] worth a trial, +
if u say that then, taken for a trial.
_________________
Once a StripClubber...
                ...Always a StripClubber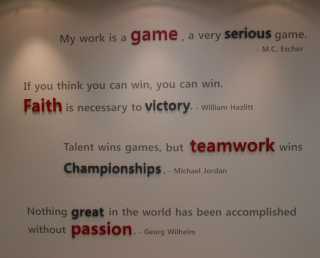 ty guys, pm me in game, Corzus
---
Permissions in this forum:
You
cannot
reply to topics in this forum