So here i am trying to join what a ithink to be one of the best clan in the new L2 renewal server
Ingame Name :
Giwinho
Class :
Spellsinger 4ever
Level :
80
Noblesse:
working on it
How long have you been playing L2 :
hmm since C4 i think in this server since it openned.
Do you have a working microphone :
Sure
prior Clans :
Draconium
prior Servers :
Quite a few dont remember names been playing WoW(dont hate me) for a few years.
your Language :
Portuguese/English
your Country:
Portugal
Timezone :
+0 GMT
your Age :
21(*shame*)
your online times :
4 to 8 hours
How active you are :
Active enough to be a good player.
Are you able to play lowrate and highrate servers? :
Yes in both but i prefer highrate server pvp oriented.
Are you able to follow, no matter what? :
Sure, why not...
Are you able to be online for Epics/Sieges :
Bring it baby
What you like in our Clan :
The crest xD Talk to some people inside and they sounded friendly and from what i've seen in-game a very active clan.
What do u expect of our Clan :
Active and friendly people that i can socialize in and out of game. Raids...CW..And a lot of fun most of all.
Have you read and understand the Clan Rules :
Yup no problem.
How would you define the word - loyality? :
Good atitute person towards his mates and friends always.
How can we contact you out of the game :
Facebook, MSN, Teampseak, Ventrilo....
Describe yourself with some words :
Person with a lot energy, sometimes too much lol always trying to learn more and more...friendly and reasonable. hate QQ and bots.
What else you want to tell us :
I want to join this clan cuz like i said it seems a very decent and active one. My old one had AIO and all but players that joined were always asking for boost and adena. I dont care to give a boost or help someone not all. But i think people need to try to do thing on they're own sometimes. I want to join this clan cuz i think they're people that i can count on and at the same time people can count on me too.

zeke




Posts

: 16


Join date

: 2010-12-01



hell yeah another portuguese
+1
Tens um nick gay comó caralho

Macho




Posts

: 150


Join date

: 2010-07-11


Age

: 33


Location

: Lisbon/Portugal



tenho nada
memu fofi
nick gay worths the trial

MrSmith




Posts

: 54


Join date

: 2010-07-11




lagoonpl




Posts

: 353


Join date

: 2010-03-07


Age

: 28


Location

: Poland



_________________
Once a StripClubber...
                ...Always a StripClubber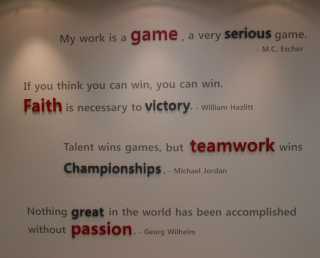 ---
Permissions in this forum:
You
cannot
reply to topics in this forum