1. Ingame Name : Vanesa
2. Class : Adv
3. Level : 77 atm  
4. Noblesse: no
5. How long have you been playing L2 : 6 years
6. Do you have a working microphone : yes
7. your prior Clans : nothing serious , small clans, but i also have experience with big ones, at mass pvp, top rbs' and all that stuff
8. your prior Servers : l2 Dex , l2toxic, old renewall servers from Int and HB, and some ramdom mid-rates srvs.
9. your Language : RO, ENG
10. your Country :RO
11. your Timezone : GMT +2
12. your Age : 19
13. your online times :  from 12:00 am till'...next day
14. How active you are : 8-10 hours per day, sometimes even more
15. Are you able to play lowrate and highrate servers? : Yes.
16. Are you able to follow, no matter what? : Yes, its a team-game for god lord
17. Are you able to be online for Epics/Sieges : Yes
18. What you like in our Clan : Crest and Name, and so far as i remember it was a good clan on renewall-interlude
19. What do u expect of our Clan : good team work,  and pvp activity
20. Have you read and understand the Clan Rules : Yes
21. How would you define the word - assisting? : Support each other, and right click on the party window also,  required in mass pvp, siege and also normal party pvp
22. How would you define the word - loyality? : Respect in the first place, without respect its not loyality,  loyality can also means to sacrifice urself in name of a group, clan, and is also about  trust and patience.
23. How can we contact you out of the game :FB, Yahoo, Skype
24. Describe yourself with some words :   I'm a nice person,  i'm also friendly, and respectfull,  i'm very social, i like to met new people, try new things, to learn from they'r experience or they from mine.    
25. What else you want to tell us :  Well, if its not meant for me to be part of you'r guys community, i'd like to wish you guys good luck and best regards, have a nice day, and sorry if i wasted someones time with my app. Good luck again.
_________________
Once a StripClubber...
                ...Always a StripClubber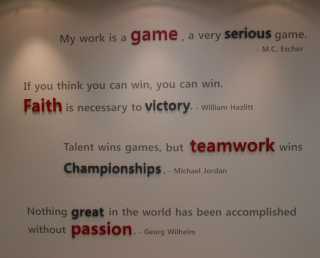 Someday




Posts

: 8


Join date

: 2011-03-31


Age

: 31


Location

: Porto, Portugal




corzus




Posts

: 36


Join date

: 2011-04-10


Age

: 25


Location

: Uruguay




Jegutis




Posts

: 43


Join date

: 2010-07-08


Age

: 29


Location

: Lithuania



---
Permissions in this forum:
You
cannot
reply to topics in this forum