This is all you need to know about the future SCG,
NewEra
takes it's place.
As you may have already noticed, there were several threads and vote polls about new perspective regarding the clan, so if you still haven't got a clue what was it about, let me tell you. We are making a new clan, new core, new tag. Why ? In order to stop chasing whats in the past, to stop trying to be, what you once were but no longer are, to stop making excuses about the old core MIA and therefore loosing. New clan, means new core, active, fresh.. new core means new plans and new strategy. You were stripclub and most of the community knew you. You now will be NewEra, therefore this means nobody apart our own community knows you, your goal is to prove yourself worthy, to put up a fight and fucking win it, to dominate this fucking game once again, to climb the mountain and place your new tag on it, be proud of who you once were, but by all means, bring glory to who you are going to be. It's all in your hands, be stripclub who once were, but faded and never raised, or be the NewEra, who raised stronger than ever before, faster than anyone else, and most importantly dominant - the sweetness we all crave for.
Our NewEra begins 2013/08/02, 18:00, GMT+3, L2SIG,
http://www.l2sig.com/
Become a part of rising force, or stay a part of a dead clan.
All donations will be returned, so we will have a couple of nobles chars and all clan skills. Good start = flawless endgame.
Our new Community Board:
http://newera-gaming.proboards.com/
further informations shortly.
Best Regards
The Leadership.
_________________
Once a StripClubber...
                ...Always a StripClubber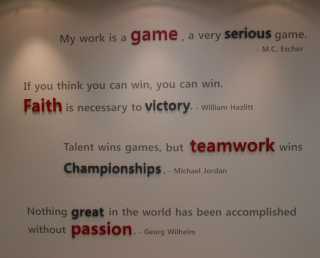 ---
Permissions in this forum:
You
cannot
reply to topics in this forum