Hey , I am making this post because I am interested in playing in a group of people.I'll just take your form of application.
1. Ingame Name and Nickname : Not certain , I change all the time.
2. Class : In olympiad I play Tyrant though I can also play Healer , Nuker , Archer , Overlord , Necro etc...
3. Level : I am not in any server at the moment , I am just making this just in case you join a fresh server because I vvould like to be part of your group.
4. Do you have a working microphone : I have.
5. your prior Clans :  I played in OneStepAhead a russian clan in Ketra VVars
6. your prior Servers :  Ketravvars , L2 blaze some high rate bullshit ones and some GvE ones.
7. your Language : I speak Greek and English.
8. your Country : Greek
9. your Timezone : GMT+3 or +2 i mix those up ill have to check
10. your Age : 21
11. your online times : The times you vvant me to be online
12. Are you able to take time for Epics/Sieges : Ofc thats the reason I am making this application so I have a pre-organised group to go and have some fun.
13. What you like in our Clan : The last time i savv you vvas in Ketravvars you looked pretty organised and I also checked out your clan rules , I think they suit a clan very vvell.
14. What do u expect of our Clan : I expect you to sign me to a group and call that group in RBs and fights and maybe share some of the loot ?
15. Have you read and understand the Clan Rules : yup
16. How would you define the word - assisting? : easiest thing in lineage
17. How would you define the word - loyality? : If you mean loyalty then I can tell you this , the vvay you behave to me vvill be the vvay I behave to you.
18. How can we contact you out of the game : I got a skype or you could send me an email.
19. Describe yourself with some words : Easy going but if someone crosses the line thats going to change.
20. What else you want to tell us : Hope you accept me and I hope vve have a fun time together.
Hello, in case you are still looking for a Clan you might reply here again
_________________
Once a StripClubber...
                ...Always a StripClubber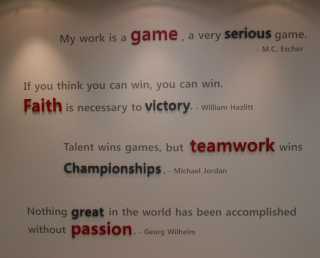 Similar topics
---
Permissions in this forum:
You
cannot
reply to topics in this forum