Ingame Name :
HellSign
Class :
Well then, I want to make a Tyrant or a Dagger, You can post your suggestion about class here. Truth is that I'm tired of playing supporting classes on almost all servers, sometime's it was funny, thanks to people with I played or I've met.
Level :
85 Epic Raid Boss:) I have 6Lv spoil on beta test's, actually I will be able to gain some experience after 15:00 1st of May
How long have you been
playing L2 :
I've been playing since C1, If I am correct I played on server a friend of mine adversite me. It was x1, and I had a SK 50~~. After What I came back to world of Aden, I found a nice server named L2-Revenge (clan BrothersInArms), after that I changed server to Dragon x15 after wipe and FBI case(c4 started back then)
Do you have a working microphone :
Yes I have, I'm a talkative person, but I can also be quiet if a situation or people are tired of hearing my own bullsh1t
prior Clans :
Well that's about last year~~
I were playing on BFDR from start. After fiue months I left yeeeeeeeeeeee(now member of KolczasteAnioly) sold Clan Hall, our clan (most of people) left from server or changes clan to Tsu. Then I came to Tsu too. I've changed wrath to RPG x30, I was playing in FF, I was scammed not by these people but fiue of them upset me, so I said "Good Luck, have a niec day with a matture behaviour to leader and left. After 1 week I met a old friend who told me about AA(nice bunch of guys) I played here with 10 core people of AA, Clan lider(KingDrako) has dissapeare ,FInalFate(wrath x9), AncientAssasin's(wrath x9),Hellguards (x30 RPG CLUB) NoFear(x30 RPG CLUB), Tsunemori(BFDR x12), vsALL(BFDR x12),
They're fiue of my last clan's. I writed a story beacuse I changed clans fiue times, but not beacuse I wasn't able to keep with them, But They didn't had a nice atmonsphere and a problems.
prior
Servers :
BFDR.eu(Btw now x30 L2dc files is starting 3000 expected)
lineage.ro(catalin's network)
RPG-CLUB.com/en
your Language :
Polish and English
your Country :
Poland in the west of Europe.
Timezone :
GMT +1
your
Age :
17, almost 18 (comming birthday)
your online times :
16/18 -22 GMT +1
How active you are :
Well, I can play almost on all days, I have trening days too, so then I play earier
Are you able to
be online for Epics/Sieges :
I can be Online on Major Epick's like Baium/ANT/Valakas and Sieges, and ofcourse on fortresses If I can be online then. Zaken's/Ant are Online at 7/8 pm in week and then I'm out of home.
What you like in our Clan :
Your adversitement on RPG forum, activity and movies
What do u
expect of our Clan :
I expect a party, joke stories, Mass PvP/Epick PvP and small pvp, and End Game content
Have you read and understand the Clan Rules :
Yes I do
How
would you define the word - loyality? :
Loyality - it"s a hard word, If it's up to me, I never changed clan due to them, I won't tell you about my previous clan strategies too. Even If I will be kicked, I won't tell anyone what's going on in SC
How can we contact you out
of the game :
pm me here
On forum (RPG) BlackCat
Lineage2.com.pl -> pm Hellsign
Describe yourself with some words :
As I said I'm talkative person. I like music, I playing guitar, football with my friends. I like Anime and Manga. My favorite books are : Hobbit, Saga of Lord of the Rings, Neveredning Story too(it's my childhood book:P)
What else you
want to tell us :


I have a sister but you won't get her image xaxa0ax0x:D

Apply for RPG Internation Donate Server x8
it does look very fine for me, do you have a msn/icq adress or smth compareable?
_________________
Once a StripClubber...
                ...Always a StripClubber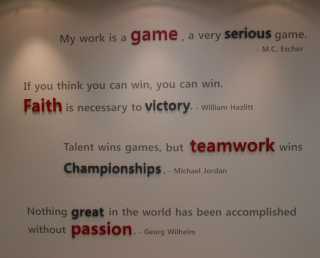 Tommorow I will have msn and then I will write it down
Similar topics
---
Permissions in this forum:
You
cannot
reply to topics in this forum