Ingame Name :Arkime my brother is Windismyfriend
Class :Arkime/TH Windismyfriend/PR WC buffer
Level :Arkime/52 Windismyfriend/56
Noblesse:no
How long have you been playing L2 :7 years
Do you have a working microphone :yes both of us and ventrilo
prior Clans :Our most popular clans are Devianne Titans/BloodyPirates Franz Heartbreakers/Sleepers
prior Servers :Devianne/franz private servers Rebirth/l2 paradise/infinite l2
your Language :English
your Country :USA were from Ohio
Timezone :EST
your Age :20 brothers 17
your online times :Afternoon/evenings
How active you are :Arkime/6-8 hours at least normally Wind/ 4-8 normal weekends all day and night if we can.

Are you able to play lowrate and highrate servers? :yes
Are you able to follow, no matter what? :yes
Are you able to be online for Epics/Sieges :yes
What you like in our Clan :My brother and I have been looking for a clan thats well organized willing to help others in pvp/crafts/epics. This is also the first clan that really presents organization that we've seen meaning a great deal to us.

What do u expect of our Clan :Constant ventrilo use/Organized pvp/raids/seiges good friendly players.
Have you read and understand the Clan Rules :yes
How would you define the word - loyality? :I would define the word loyality as always sticking together even if times are hard.
How can we contact you out of the game :anthony.helton@live.com and if im accepted we both have cell phones that you can call or text us through.
Describe yourself with some words :Honest/loyal/positive/fun
What else you want to tell us :I posted our application as one because I couldn't leave my little brother behind we've played L2 for 7 years now. And have always worked well together and been in the same clans. We both speak English its all we know lol and use vent every time we play. Ty vm for your time.


once again i have to say: No Group applications. Eitherway single ones or none.
_________________
Once a StripClubber...
                ...Always a StripClubber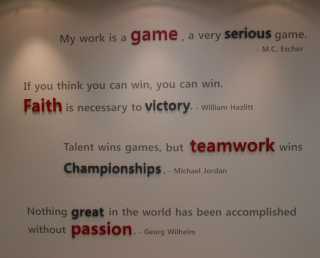 ---
Permissions in this forum:
You
cannot
reply to topics in this forum