Ingame name:
Arlesse
17 y old
How long have you been playing L2 : Around 5 years.
Do you have a working microphone : Yep.
prior Clans : Highlanders/CrimeInc from Shadow, Excidium(Hollywood) from Frintezza, L2 Giants, Enclave l2 giants
prior Servers : Shadow, Frintezza IL, Frintezza HB, L2 Giants
your Language : Polish/English
your Country : Poland
Timezone : +1
your online times : i'm playing mostly at night. From 9pm+1gmt for like 5 hours or more.
Are you able to play lowrate and highrate servers? : y
Are you able to follow, no matter what? : sure
Are you able to be online for Epics/Sieges : always
What do u expect of our Clan : sieges, a lot of mpvp, fun
Have you read and understand the Clan Rules : Yep
How would you define the word - assisting? : help friends
How would you define the word - loyality? : That's not describable, if U are in clan, U already know that U are part of it. U CAN'T betray Ur clan, U CAN'T steal from Ur clan, U HAVE TO listen Ur leader - that how it works.
How can we contact you out of the game :
lookaspl@gmail.com
,phone soon
Describe yourself with some words : Im student, i have real life so sometimes i wont be on epics etc (not very often)
u sure about the answer for the question

21. How would you define the word - assisting?

what about the class ?

Macho




Posts

: 150


Join date

: 2010-07-11


Age

: 33


Location

: Lisbon/Portugal




dement




Posts

: 135


Join date

: 2011-01-04



copied answers and only half of the questions.

app declined
_________________
Once a StripClubber...
                ...Always a StripClubber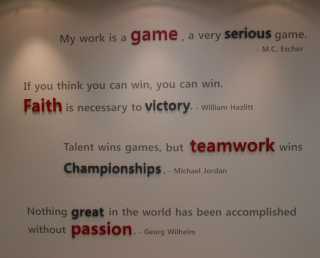 Similar topics
---
Permissions in this forum:
You
cannot
reply to topics in this forum