1. Ingame Name :Orzelek
2. Class :necro/pp
3. Level :xx/xx
4. Noblesse:no
5. How long have you been playing L2 :6-5Years
6. Do you have a working microphone :Yes
7. your prior Clans :
OldSchool, Requiem
8. your prior Servers :
Shadow, L2Frintezza, L2Giants, DarkSide, Dex
9. your Language :Polish English
10. your Country : Poland
11. your Timezone : GMT+1
12. your Age :19
13. your online times :9pm and around 4-5Hours
14. How active you are : Enough
15. Are you able to play lowrate and highrate servers? : Yes
16. Are you able to follow, no matter what? : Yes
17. Are you able to be online for Epics/Sieges : Usually yep
18. What you like in our Clan : You look like a good clan with future
19. What do u expect of our Clan :Fun, Siege, Epics, MPvP
20. Have you read and understand the Clan Rules :Yes
21. How would you define the word - assisting? :Helping other
22. How would you define the word - loyality? :Follow the boss and his orders
23. How can we contact you out of the game :orzelek1515@gmail.com
24. Describe yourself with some words :Crazy, strong man with a some time to play L2 and kill someone
25. What else you want to tell us : Nothing
u sure about the answer for the question

21. How would you define the word - assisting?

Macho




Posts

: 150


Join date

: 2010-07-11


Age

: 33


Location

: Lisbon/Portugal



too short answers and missing info
_________________
Once a StripClubber...
                ...Always a StripClubber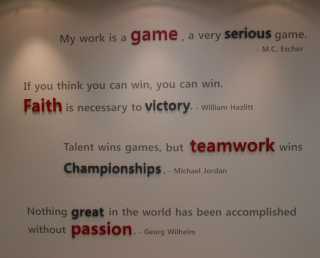 Similar topics
---
Permissions in this forum:
You
cannot
reply to topics in this forum