1. Ingame Name : Justice.

2. Class : WC/OL or BP/PA or TK/SPS.

3. Level : 0

4. Noblesse: No.

5. How long have you been playing L2 : Pff dont remeber, since DN when u had to click to use soulshots. (+5 years)

6. Do you have a working microphone : Yes.

7. your prior Clans : Enclave, LastHope, OldSchool.

8. your prior Servers : DN x30 substack, L2Phoenix, L2Frintezza IL & HB, L2Rapture, L2Max and tons of starwars pvp servers.

9. your Language : Spanish and English.

10. your Country : Spain.

11. your Timezone : GMT + 0.

12. your Age : 23.

13. your online times : 22 to 4am uninterrupted. I also play during the day, but that depends on how much work I have to do.

14. How active you are : As described above except Saturday's night when I go out to hunt some girls.

15. Are you able to play lowrate and highrate servers? : Yes, but I always prefer a good and stable low rate server than a starwars pvp server.

16. Are you able to follow, no matter what? : If you ask me to kill myself no, if you ask me to make soe in the middle of a good exp party because the clan need us, yes.

17. Are you able to be online for Epics/Sieges : Yes, Im my own boss, so I can change my work hours.

18. What you like in our Clan : I saw ur post on tezza's forum and I like it, it really reflect a serious clan, not a bunch of kids.

19. What do u expect of our Clan : Respect, make some friends, kill some noobs and rule the server.

20. Have you read and understand the Clan Rules : Yes.

21. How would you define the word - assisting? : In pvp, attack the same bastard the whole party. In general help your mate.

22. How would you define the word - loyality? : The feeling of gratitude and fidelity to another person, it has to be earn.

23. How can we contact you out of the game : Facebook, MSN, Phone but it will be expenssive for you.

24. Describe yourself with some words : Friendly, usefull, honest, mature and hot as hell.

25. What else you want to tell us : Choose me, Im good.


Greets.
i lajk dis, nice aplication, im for a trial +

OneTwo




Posts

: 357


Join date

: 2010-02-14


Age

: 33


Location

: pRoland




DrugDealer




Posts

: 143


Join date

: 2011-03-29


Age

: 27


Location

: Poland



ill give you a chance, contact me if you're ready to join
_________________
Once a StripClubber...
                ...Always a StripClubber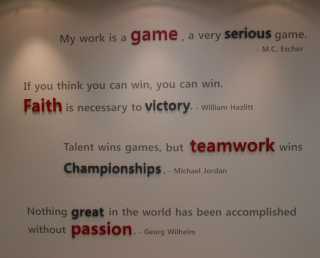 ---
Permissions in this forum:
You
cannot
reply to topics in this forum