1. Ingame Name : Illumistrated
2. Class : PR
3. Level : 55
4. Noblesse: No
5. How long have you been playing L2 : 5 years
6. Do you have a working microphone : Yes
7. your prior Clans : RedLabel
8. your prior Servers : Dragon x15/x200
9. your Language : Bulgarian / English
10. your Country : Bulgaria
11. your Timezone : GMT+2
12. your Age :22
13. your online times : Everytime Im Free
14. How active you are : Alot When Im At Work
15. Are you able to play lowrate and highrate servers? : Yes
16. Are you able to follow, no matter what? : Yes
17. Are you able to be online for Epics/Sieges : Absolutly
18. What you like in our Clan : The Icon ?
From Whan I See Its Fighter Clan And Thats What I Look For
19. What do u expect of our Clan : constant CP's Rb's
20. Have you read and understand the Clan Rules : Yes
21. How would you define the word - assisting? : Assist The CP Leader
22. How would you define the word - loyality? : Stay With The Clan No Matter What
23. How can we contact you out of the game : Phone , Skype ...
24. Describe yourself with some words : Notokayinthehead
25. What else you want to tell us : (high Five Panda)
a simple No. from me, why?

because ur apply is written in 20 seconds.
_________________
Once a StripClubber...
                ...Always a StripClubber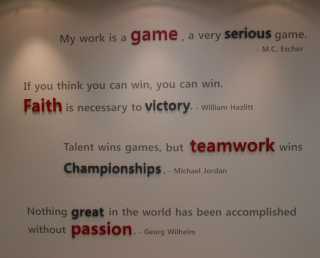 ---
Permissions in this forum:
You
cannot
reply to topics in this forum