1. Ingame Name :
Besti or iBesti (if 1st nick ll be taken on start )
2. Class :
SH x BD, or cardi or ee (I like support class more then pure DDs, so if some1 ll need cardi/ee/sws etc u can contact me
)
3. Level :
Server not started yet
4. Noblesse:
5. How long have you been playing L2 :
I started play L2 on C2 (it's about 5-6 years, i dont know exactly time rly )
6. Do you have a working microphone :
Yes, I have. I allways play in internation clan so I can speak in English on VT/TS, it's much more better to speak with ppl, then write to chat ofc
7. your prior Clans :
I was start in FireDragons it was small clan with 25~ memebers, so i think don't know this clan. And someothers not so big. When i come with CP to retail we was in MightyKnights, after Xfer to Teon we was in SilentHorrors for long time. When allmost all old ppl end, and CL, ACL and all changed, we go with CP to RedSky.
8. your prior Servers :
DKtech, Vgos, RPG (but i dont play so much on RPG), then Luna -> Teon -> Naia
9. your Language :[/b
] Czech, Enlish (speak, talk), Polish, Russia i uderstand 70%, cos i was play long time with PL, RU playes
[b]10. your Country :
Czech republic
11. your Timezone :
gtm +1
12. your Age :
20
13. your online times :
I play from morning 8 -10 am gtm +1, if i dont need go to University, if yes i play from 13.00, 14.00 gtm +1 till 23.00/midnight when normal day (if there is some good pvp, farm, or epics etc i stay as long as it need )
14. How active you are :
Every day as i write upper
But from October I'll start again train Floorball so i ll come home at 17. 00 gtm +1 (every Wednesday, all other days is same like i wrote upper )
15. Are you able to play lowrate and highrate servers? :[/b
] If i play with good ppl i can play on 1x or 1000x I don't care
[b]16. Are you able to follow, no matter what? :
Yes, i allways follow party/clan cos i play supports so why not
17. Are you able to be online for Epics/Sieges :
As i wrote upper, I like this evets, so I can be i ll be online and i want be online
18. What you like in our Clan :
I saw some videos and clan look good rly
Allso friends who play on same servers like u was sad me that ur good clan
So i want to play with u
19. What do u expect of our Clan :
Good ppl on VT, farm, pvp, pvp for epics etc :ú
20. Have you read and understand the Clan Rules :
Yes and I like it, it's allso 1 more thing why i want go to this clan
21. How would you define the word - assisting? :
Assistng , can be assist in game like DDs go same assist, allso when some1 want craft somethink or so, and other person help him its allso assisting, or when EE assisthing BP with heal on party. Or in Real life when person A help with somethink to person B
. (I see that i write again long storry
)
22. How would you define the word - loyality? :
It's for me the thing why ppl do everythink for Peson,Country, or clan becouse they trust them, and they want do the best for them.
23. How can we contact you out of the game :
Skype bestip6612, ICQ 289-527-536, or Mobile, but i dont want to share it now for all
24. Describe yourself with some words :
Hm.. never think about this question
But ppl say me Farmer, Nolifer, Pvper
25. What else you want to tell us :
Sorry if I forgot for smthink
I hope that i ll find some new good ppl/friends for farm/pvp or just talk on VT
and I ll have fun on server with u
I like u'r apply.....and i allways have respect for ppl who play this game for long time and played on retail as well:)...

+1 from me

Best regards from [SC]paguba 4ever'!!!!

paguba




Posts

: 176


Join date

: 2010-02-13


Age

: 32


Location

: Romania




dement




Posts

: 135


Join date

: 2011-01-04



nothing much to say, im for a trial

Best regards from [SC]paguba 4ever'!!!!

OneTwo




Posts

: 357


Join date

: 2010-02-14


Age

: 34


Location

: pRoland




DrugDealer




Posts

: 143


Join date

: 2011-03-29


Age

: 28


Location

: Poland



okay so lets spend him a lapdance
_________________
Once a StripClubber...
                ...Always a StripClubber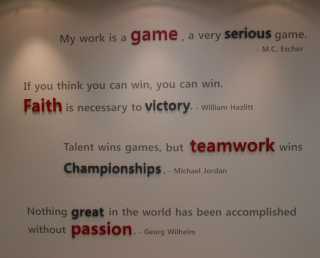 Make a forum acc and wait for approval.
Welcome into the club

Rharek




Posts

: 254


Join date

: 2010-07-07


Age

: 27


Location

: Varna,Bulgaria



Similar topics
---
Permissions in this forum:
You
cannot
reply to topics in this forum