1. Ingame Name and Nickname : Xynep
2. Class : Bladedancer
3. Level : 58+
4. Do you have a working microphone : yes
5. your prior Clans : KnightofJustice, Thuglife
6. your prior Servers : Beyond, l2dex, few high rates servers
7. your Language :lithuanian/english/russian
8. your Country : Lithuania
9. your Timezone :gtm+2
10. your Age : 23
11. your online times : depends on my med studies, but I play it for fun every day for like 3-4h morelike to have fun, relax and chill a bit after studies
12. Are you able to take time for Epics/Sieges : yes, sure, best part of this game, how can you miss that???
13. What you like in our Clan : I saw your clan once taking raid boss in cementary. Also talked with your clan memeber Caddy (I hope i remember a nick and it's correct), he/she looked very friendly and decend person to comunicate, so I can only think that all clan would be like him/her
14. What do u expect of our Clan : it's a game, so main reason would be to have some fun, meet new people, make some parties, get some raid bosses, take some castle and fuck some clanwars asses.
15. Have you read and understand the Clan Rules : Of course
16. How would you define the word - assisting? : helping teammates not only in a battlefield, but everywhere I can and anything I can(like materials for items, adena). Grow up together.
17. How would you define the word - loyality?: Fuck other clans. Always trust in your hommies, never give up on them, help them. If you have some problems outside a game, hope that they will understand you and won't judge you.
18. How can we contact you out of the game - skype : Domasbal
19. Describe yourself with some words : supportive, real and good person(main goal of life - to be a good person) fuck fake people..
20. What else you want to tell us : GL guys! you look very perspective in game. Hope that you will go big and don't forget to have fun!
peace out

Glory




Posts

: 33


Join date

: 2013-07-23



*giggles* "Caddy"
so we could use one I guess
+1

Cally




Posts

: 12


Join date

: 2015-02-01




Lemartez




Posts

: 21


Join date

: 2015-01-17




ExNoes




Posts

: 23


Join date

: 2014-09-16


Age

: 29


Location

: Bulgaria



_________________
Once a StripClubber...
                ...Always a StripClubber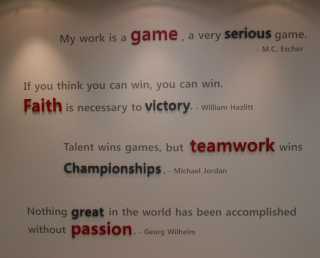 Thuglife
) +1
_________________
The more you sweat in peacetime, the less you bleed during war.

agony




Posts

: 273


Join date

: 2011-04-09


Age

: 28


Location

: Lithuania



---
Permissions in this forum:
You
cannot
reply to topics in this forum