Ingame Name : Lester
Class : Shillien Knight
Level : for now 40
How long have you been playing L2 : 5 years
Do you have a working microphone : Yes, i do
prior Clans : Normally small clans which name i do not remember, FinalDestiny, Forbidden Gods.
prior Servers : L2Extreme, L2Forever, L2Sublimity, L2Revolt and so many on.
your Language : Portuguese
your Country :Portugal
Timezone : GMT + 0
your Age : 16, (17 at 31 august)
your online times : Couple of hours in the morning, others hours in the afternoon and a little bit at night
How active you are : 5-8 hours a day
Are you able to be online for Epics/Sieges : Most of the times i am, unless i have something scheduled
What you like in our Clan : Don't know yet, i need to be in to know
What do u expect of our Clan : Teamwork and fun
Have you read and understand the Clan Rules : Yes
How would you define the word - loyality? : Loyality - Being loyal to a certain person or group. Loyal - Be always there for the person or group and respect them with your whole heart.
How can we contact you out of the game : i have msn and a steam account
Describe yourself with some words : I can be fun, but i know when to be serious, im intelligent( not bragging, just telling the reality); i hate people wannabe smartass and whole bunch of stuff and would take lots of time to put it here.  I love parties and food.
What else you want to tell us : Ehmmmmm, i do not think so :S

paguba




Posts

: 176


Join date

: 2010-02-13


Age

: 32


Location

: Romania




kelvin




Posts

: 61


Join date

: 2010-02-13


Age

: 29


Location

: Romania/Corabia



taken for trial,

make acc,

write blog after activation,

get on vent
_________________
Once a StripClubber...
                ...Always a StripClubber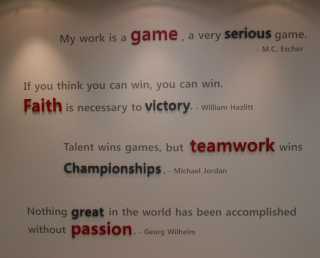 Name Game:MaLiN Age:18 Servers:CosmosL2 x5 ,L2Vip x5,Bnb Azrama x4 And I play 4 years I am Online 24 hours on i pm in game ty
WTF is this ? go read forum rlz.

Ajot




Posts

: 117


Join date

: 2010-07-05



1. 18
2. Yes, no worries
3. Greece
4. Need to think alot to remember them all:
Cosmos Low Rate,Vip Low Rate, Loyal, Massive, Elite, Sublimity, BFD(low r.),
L2Dex(low r.), BetterWorld(x2) rate, L2IA and some which i forgot.
5. Alot, obikanobi clan in gold, massive shadowangels, pvpx redones, elite(none), sublimity dont remember but it was donater clan/ally , BetterWorld(champions) and etc.....
6. Maybe OL or HE.
7. None at time
8. Daily - dont want to lie, 2-5 hours
Weekends 2-7 hours
If siege is in normal time GMT+2 not too late like 04:00, i allways join  soz NaMe MaLiN
Hi Again wrote:1. 18
2. Yes, no worries
3. Greece
4. Need to think alot to remember them all:
Cosmos Low Rate,Vip Low Rate, Loyal, Massive, Elite, Sublimity, BFD(low r.),
L2Dex(low r.), BetterWorld(x2) rate, L2IA and some which i forgot.
5. Alot, obikanobi clan in gold, massive shadowangels, pvpx redones, elite(none), sublimity dont remember but it was donater clan/ally , BetterWorld(champions) and etc.....
6. Maybe OL or HE.
7. None at time
8. Daily - dont want to lie, 2-5 hours
Weekends 2-7 hours
If siege is in normal time GMT+2 not too late like 04:00, i allways join  soz NaMe MaLiN
u need to create new topic fo apply;]

OneTwo




Posts

: 357


Join date

: 2010-02-14


Age

: 34


Location

: pRoland



---
Permissions in this forum:
You
cannot
reply to topics in this forum