1. Ingame Name and Nickname :GamawPaidofilous (prolly it is going to be changed)
2. Class :Wanna be Bounty Hunter
3. Level : 29
4. Do you have a working microphone : Yeah
5. your prior Clans : Jupiter's cock, Vigilance , The Project Hate , NoMercy , Spartans
6. your prior Servers : aria,Adena-gate,rpg-club,ws.ru,zeus,dex and others I can't recall right now
7. your Language :Greek (native),English(very good-excellent)
8. your Country :Greece
9. your Timezone :GMT+2
10. your Age :20
11. your online times :3-10h (monday-Friday),5-15h(weekends)
12. Are you able to take time for Epics/Sieges :Of course,unless I got some personal issues ta\hat I have to take care of
13. What you like in our Clan : Hmmmm,a friend proposed me to join the clan...He mentioned that you are going on bosses every evening,I liked that...It seems that a clan is well organised,which for me is the most important thing.
14. What do u expect of our Clan :For starters,it would be perfect to find xp/farm party and make some new friends...Later on,I would love mass pvp as well as castle and fortresses' sieges
15. Have you read and understand the Clan Rules :Yeah
16. How would you define the word - assisting? :Hmmmm,assisting in my opinion is that you will always be there for the clan or your clan mates
17. How would you define the word - loyality? :The definition of the word loyality,as far as I'm concerned,is to be loyal to your clan,not to spread rumors(like an argument) about it and most of all,never give information about your clan's plans to others (boss locations,castles,farm areas,inc wars,etc)
18. How can we contact you out of the game :facebook , skype , msn , instagram
19. Describe yourself with some words :I am a helpful guy,I am kind and quite social....I believe in co-operation (no one can become the best by themselves,they need to help and get helped) and I am a lover of organisation (I am planning everything I am going to do next)
20. What else you want to tell us : I don't think that there is something left to say! Greetings!
Decent application from a good friend ! +2 .

Glory




Posts

: 33


Join date

: 2013-07-23



well get into academy first of all
_________________
Once a StripClubber...
                ...Always a StripClubber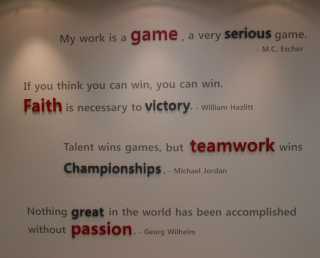 ---
Permissions in this forum:
You
cannot
reply to topics in this forum