Ingame Name : Fatal
Class : Warcryer as main, Hawkeye, Treasure Hunter and Warlord as sub.
Level : 77,76,76,77
How long have you been playing L2
: Almost 3 years
Do you have a working microphone : I do
prior Clans : Never been in a clan with a big community such as StripClub, priors clans were randoms.
prior
Servers : L2Gold, L2Paradise, L2Forever, L2Dubai, L2Renewal, L2Dex and many others.
your Language : English, Greek, German, Polish.
your Country : Greece
Timezone : GMT+2
your Age
:17
How active you are : 6-9 hours per day
Are you able to be
online for Epics/Sieges : Yes, if not then it has to be something really important IRL
What you like in our Clan : The organisation the community and the ability of the people to cooperate really well
What do u
expect of our Clan : a fun gameplay
Have you read and understand the Clan Rules : yes I did
How
would you define the word - loyality? : how would you define greatness?
How can we contact you out
of the game : Msn/Skype/Aim, you can make me a call too, i guess.
Describe yourself with some words : Loyal, Funny, Strict, with high expectetions.
So, U were exping all those subclasses alone ?

Ajot




Posts

: 117


Join date

: 2010-07-05



Yes, sometimes I was partyin' randoms on IT or acm.

I also need only Barakiel to complete my noble quest.
+1 because mainsupportclass and timezone ... but i don't get the loyality one lol

N1TRO




Posts

: 27


Join date

: 2010-07-12


Age

: 31


Location

: Germany



Application Declined.

Reason: You don't question on serious questions.

"would you define the word - loyality? : how would you define greatness?"
_________________
Once a StripClubber...
                ...Always a StripClubber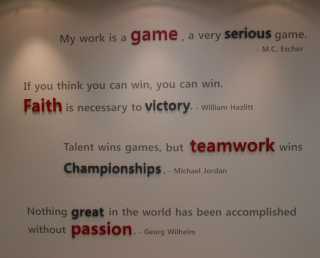 Rofl, I just noticed it, I had it on my copy paste and pasted it
Answer: Well I think royalty means that you're ready to sacrifice everything you can, so you'll help the other clan members, it also means that you're ready to follow the leaders instructions without dubting him

Sorry for the error.
 
Application Declined.


What u didnt undestand?


Rharek




Posts

: 254


Join date

: 2010-07-07


Age

: 26


Location

: Varna,Bulgaria



Similar topics
---
Permissions in this forum:
You
cannot
reply to topics in this forum