Ingame Name : main: Groovy / at the moment Sophia
Class : main:Destro subs:1st and 2nd hawkeye/bishop.. 1st sub will whatever is more needed
Level : My only problem is I cannot start my main for 6 days. I hope to be able to join the clan first with my support box.
Noblesse: :] as soon as possible
How long have you been playing L2 : 5 years+
Do you have a working microphone : Yes
prior Clans : Deathwing, NWO, none on L2Ice
prior Servers : Abyss x7, L2 Dex x4, and 1 high rates (forgot the name sry)
your Language : English and Bulgarian
your Country : England, London
Timezone : GMT+0
your Age : 21
your online times : i work monday to friday 1pm-6pm.. anytime after and before work.. mostly i play from 6/7pm - 1/4am ... and from 8am to 12.30/1pm. Im free on the weekends.
How active you are : 4 - 12h (average 6-8 hours at the moment)
Are you able to play lowrate and highrate servers? : Yes
Are you able to follow, no matter what? : Yes
Are you able to be online for Epics/Sieges : Yes
What you like in our Clan : the oganization and you seem to be cool guys.
What do u expect of our Clan : playing together, castle sieging, raiding, and to be as organized on the inside as it seems to be from the outside.
Have you read and understand the Clan Rules : Yes
How would you define the word - loyality? : Whatever the situation always backing your people. Sticking and committing to our common goal
How can we contact you out of the game : through msn, skype, email. my mobile has i-net so mails or skype messages are always checked.
Describe yourself with some words : reliable, persistant, devoted
What else you want to tell us : I hope to make good friends to play L2 with and really gel as a team so we perform our best at anything we do, and to have lots of fun while doing it... I enjoy all sorts of sports and I also love playing music :] (the guitar and bass)


Sorry..for main i put Destro... but im choosing right now between HE/TH/Tyrant/Destro.
Destro is the one im leaning towards at the moment.




Macho




Posts

: 150


Join date

: 2010-07-11


Age

: 33


Location

: Lisbon/Portugal



Decent application,deserves a trial for sure.

Lariel




Posts

: 72


Join date

: 2010-07-02


Age

: 27


Location

: Greece



congratulations, you are our new recruit.
_________________
Once a StripClubber...
                ...Always a StripClubber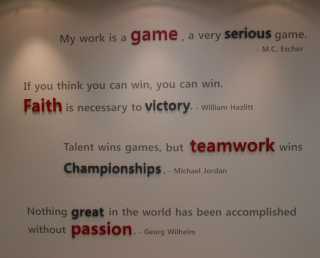 Similar topics
---
Permissions in this forum:
You
cannot
reply to topics in this forum