Ingame Name : Strobelight
Class : Storm Screamer
Level : 83
Noblesse: I've collected most of the items. I'm well on my way.
How long have you been playing L2 : I've been playing L2 since the launch of retail.
Do you have a working microphone : Yes.
prior Clans : On this server, I've been in Vortex( A Romanian Guild)
prior Servers : L2 Toxic, Ragezone, Hindemith(Live)
your Language : English, Japanese, French
your Country : USA
Timezone : GMT-6:00 Central Time(USA,Canada)
your Age : 21
your online times : ||M--5:00P.M.-1:00 A.M.|| T--5:00P.M.-3:00 A.M.|| W--11:00A.M.-3:00P.M./5:00P.M.-1:00 A.M.||TR+Weekends-- 12:00PM-4:00AM
How active you are : I am self employed so I am able to devote a great amount of time to Lineage II.
Are you able to play lowrate and highrate servers? : I played Retail until very recently, as well as many high rate servers. I'm completely comfortable with all paces of the game.
Are you able to follow, no matter what? : Much of what happens in this game is dictated on split decisions made by few people. If you can't follow follow absolute orders, you aren't valuable.
Are you able to be online for Epics/Sieges : Very much so.
What you like in our Clan : I've seen many of you members in the game and I rarely see them alone. I love the loyalty and it seems as though you run like a well-oiled machine. The crest is pretty bad ass too.
What do u expect of our Clan : I've always embraced the idea of "Do good-get good, do bad-get bad." I don't expect anything that I don't deserve, and I'll have to prove I deserve anything at all.
Have you read and understand the Clan Rules : I have read all rules and agree fully with them.
How would you define the word - loyality? : Adhering to the philosophies of a group in order to achieve something bigger and better than myself. "The greater the loyalty of a group toward the group, the greater is the motivation among the members to achieve the goals of the group, and the greater the probability that the group will achieve its goals." -Rensis Likert
How can we contact you out of the game : Phone/Text, Facebook, Skype, Vent, IM if necessary.
Describe yourself with some words : I've got big ideas, and I make the most out of every situation.
What else you want to tell us : I'm here to fuck shit up.

Macho




Posts

: 150


Join date

: 2010-07-11


Age

: 33


Location

: Lisbon/Portugal




dement




Posts

: 135


Join date

: 2011-01-04



yep, the app is really decent. + from me

lagoonpl




Posts

: 353


Join date

: 2010-03-07


Age

: 28


Location

: Poland



_________________
The more you sweat in peacetime, the less you bleed during war.

agony




Posts

: 273


Join date

: 2011-04-09


Age

: 28


Location

: Lithuania



+1 I like this guys, He seems as active as me (+7h a day)

Dhers




Posts

: 8


Join date

: 2011-04-10


Age

: 30



_________________
Once a StripClubber...
                ...Always a StripClubber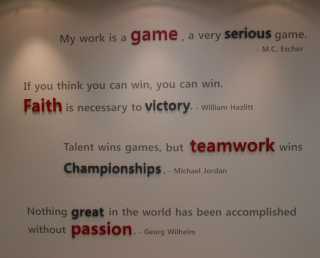 +1
))

paguba




Posts

: 176


Join date

: 2010-02-13


Age

: 31


Location

: Romania



Similar topics
---
Permissions in this forum:
You
cannot
reply to topics in this forum