Ingame Name : LiveForTheMoment
Class : Adventurer
Level : 76
How long have you been playing L2 : Forever
Do you have a working microphone : Sadly, no
prior Clans : In this server, Aftermath
prior Servers : Too many to list them all. E.g : Dexternet - Wrath x9 (Glad 83, TH 70, AW 72, WC 81), RF x1000 (hero TH) etc
your Language : Romanian, can speak English perfectly, some French and little italiano/spanish.
your Country : Romania
Timezone : GMT +2
your Age : 19
your online times : 2 PM - 23 PM (depends)
How active you are : on average, 3 hours. Sometimes more, sometimes less.
Are you able to play lowrate and highrate servers : Ofc
Are you able to be online for Epics/Sieges : Depends on hours, usually yes
What you like in our Clan : Crest & Name - epic, many active members, yet more to find
What do u expect of our Clan : Fun
Have you read and understand the Clan Rules : I will
How would you define the word - loyality? : Can't define "loyality", but "loyalty" - well, sticking to the clan
How can we contact you out of the game : Pmfun forums - name IdooL, YM, Skype
Describe yourself with some words : I'm da bomb !
What else you want to tell us : Pick me, pick me !
)

paguba




Posts

: 176


Join date

: 2010-02-13


Age

: 31


Location

: Romania



shortened answers and no mic.

-1
_________________
Once a StripClubber...
                ...Always a StripClubber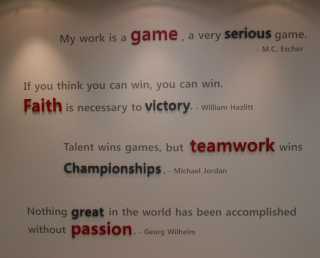 Similar topics
---
Permissions in this forum:
You
cannot
reply to topics in this forum