This application goes for me (Talitha) and my brother (Gael)

1. Ingame Name and Nickname : -Talitha
-Gael
2. Class : -Paladin
-Bounty Hunter
3. Level : -63
-66
4. Do you have a working microphone : we both do
5. your prior Clans : -
6. your prior Servers : -
7. your Language : Dutch (both)
8. your Country : The Netherlands
9. your Timezone : GMT +1
10. your Age : -17
-26
11. your online times : Evenings on weekdays, and weekends as much as possible.
12. Are you able to take time for Epics/Sieges : If we don't have anything important in RL
13. What you like in our Clan : Haven't seen any douches from Stripclub on server so far.
14. What do u expect of our Clan : Friendly community, fun events (RB's / Epics / Sieges etc)
15. Have you read and understand the Clan Rules : Yes
16. How would you define the word - assisting? : Helping each other out.
17. How would you define the word - loyality? : Assuming u mean loyalty :p, just being faithfull.
18. How can we contact you out of the game : Email
19. Describe yourself with some words : -Cool, Amazing, Great (Talitha)
-I like melons (Gael)
20. What else you want to tell us : We both got Greatwolfs (62 and 64) and one got top weap already. Also, we dont wantp to articipate in the Clan craft system till we atleast properly geared ourselves with atleast A. So far, we got TPA/Dead mans glory for the BH and tonight or tommorow we'll try our first NM main craft. Also, we are experienced L2 players.
I would like to clear up some things my brother left out,
we mentioned we are gearing ourselves up atm and like to finish Nightmare and Top B weapon for Talitha, i want to clarify that we have almost everything ready and spoiled except for a few basic mats. - this doess not mean we wont contribute everything we own to help each and every member off this clan.
And ofcourse we share everything we dont need for those 2 crafts from start.

second, my brother left out previous servers and clans

Servers (low rate): L2faction , Epi Games, l2Supreme and some more i dont rly remember that well..
Clans: Outlaws, Mirage, Betrayal, Blackknights.

Also we have 2 alt chars boxed with us almost all of the time, an WC lvl69 (Bufferix) and a Bladedancer lvl 66 (Dancerix)
Gael spoiled my PL stuff... Looked like a cool guy.
+1
Same for his brother.

NCKX




Posts

: 3


Join date

: 2015-02-02



+1 for both but just because of what the one guy mentioned at the 2nd post . Wait for Pwnzy's answer . GL .

Glory




Posts

: 33


Join date

: 2013-07-23



_________________
Once a StripClubber...
                ...Always a StripClubber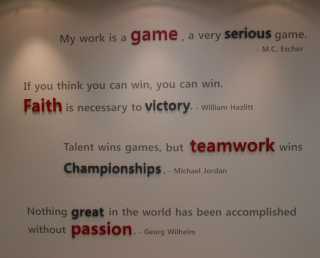 DrugDealer




Posts

: 143


Join date

: 2011-03-29


Age

: 28


Location

: Poland



Yeah, i forgot to mention. We both got skype, thats what we use atm to communicate with eachother.
Also, finished NM today
---
Permissions in this forum:
You
cannot
reply to topics in this forum