Ingame Name : SNEERQ
Class : Necromancer
Level : 78
How long have you been playing L2 : ~4 years
Do you have a working microphone : Yes, I have.
prior Clans : too many and little known such as Stormwind, Dynasztija
prior Servers : Judgement Day, Nightfall, Mirage, Revolution, l2Battle, l2nazgul and many more
your Language : Hungarian, English
your Country : Hungary
Timezone : UTC+01:00
your Age : 17
your online times : every afternoon and evening /I rarely go out with my friends./
How active you are : I'm a "player hater".
Are you able to be online for Epics/Sieges : ofc
What you like in our Clan : I think it is a good group with strong characters. /seen from without/
What do u expect of our Clan : I wanna be in a good clan.
Have you read and understand the Clan Rules : sure
How would you define the word - loyality? : We work for us. /the clan/ Never betray each other.
How can we contact you out of the game :
ideal.snr@gmail.com
/e-mail, msn/
Describe yourself with some words : I know how to play all classes. I'm egoist, clever and stubborn. I'm sociable, and I'm talkative. I tend to be moody at times. I think I am always funny, hopeful and honest.
What else you want to tell us : The Big Bang Theory FTW!

kelvin




Posts

: 61


Join date

: 2010-02-13


Age

: 28


Location

: Romania/Corabia



-1 from me also,i dont like the part with "im egoist" we play together and we think for others not for ourselfs.

Rharek




Posts

: 254


Join date

: 2010-07-07


Age

: 26


Location

: Varna,Bulgaria



Yea, stop searching clan if U re egoist at all.

-1 I dont like class.

Ajot




Posts

: 117


Join date

: 2010-07-05



egoists and stubbornity are not need in a clan.
_________________
Once a StripClubber...
                ...Always a StripClubber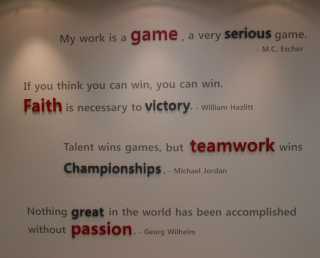 MrPwNz wrote:egoists and stubbornity are not need in a clan.
ya we have cl, thats enough
+

OneTwo




Posts

: 357


Join date

: 2010-02-14


Age

: 33


Location

: pRoland



Similar topics
---
Permissions in this forum:
You
cannot
reply to topics in this forum