Ingame Name: Ivy (probably if it won't be taken)
Level: 85 (beta)
Equipment: Icarus + 7 (I crashed my +11)
Class: All - it's beta
Timezone: GMT+2
Previous Clans: Abyss, Genesis, Punishment
Playtime: 4-8 hours/day - depends on the group I am playing with
Activity for Sieges/Raids: I will be online for sure, it's the best part of the game
What do you like about this clan?: Except that it has along history back to retail, nothing much, haven't seen you before, but hopefully this will change.
What do you expect from this clan?: Permanent farm party, lots of sieges and pvps.
How would you define the word - assisting?:
For DDs/Nukers:
When you see your friend/clannie or ally in trouble, you must rush in aiding him/her by spamming your mana on skills to make sure the enemy dies before your ally and also to secure the kill and get a pvp point before your ally gets it.
For Support classes:
You need to always go after your allied DDs/Nukers, even if they say no, YOU MUST always be there and assist them in grinding by taking a portion of their exp and drops in exchange for late buffs, 5mins delay songs and permanent lag while healing (you are no bishop unless you lag in the most critical moments) - also make sure that the full drop always goes in your inventory, you are a support afterall, you need to carry the heavy stuff so your DDs/Nukers will be lighter and more agile while fighting.
How would you define the word - loyality?: Loyalty is faithfulness or a devotion to a person, country, group, or cause. (Philosophers disagree regarding what can be objects of a person's loyalty. Some, argue that one can be loyal to a broad range of things, while others argue that it is only possible for loyalty to be to another person and that it is strictly interpersonal.) >> Either that or you can just refer to it as the rarest thing in the world nowadays.
How can we contact you besides ingame PMs?: TS/Skype/Facebook, but none will be necesarly since I will be on most of the time.
Describe yourself in a few words: Always having cookies around while playing
What else do you want to tell us?: I am not decided about my class, so I am up for anything if you need something specific - I am rdy to play anything as long as I will find party easly withing the clan.
A very good application, haven't seen something like that in a while. I like it. hit me up at skype - mrpwnz923
_________________
Once a StripClubber...
                ...Always a StripClubber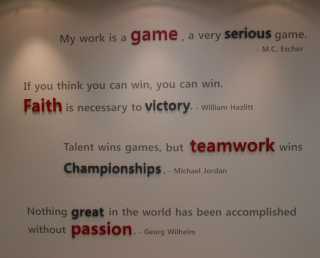 Looks awesome to me...and these colours hahaha

Vibe




Posts

: 21


Join date

: 2015-01-05


Age

: 32


Location

: Norway



_________________
The more you sweat in peacetime, the less you bleed during war.

agony




Posts

: 273


Join date

: 2011-04-09


Age

: 28


Location

: Lithuania



Spare us with the cookies

Nizze




Posts

: 17


Join date

: 2015-01-01


Age

: 26


Location

: Athens, Greece



Similar topics
---
Permissions in this forum:
You
cannot
reply to topics in this forum